Top Pharmacy Blogs of 2019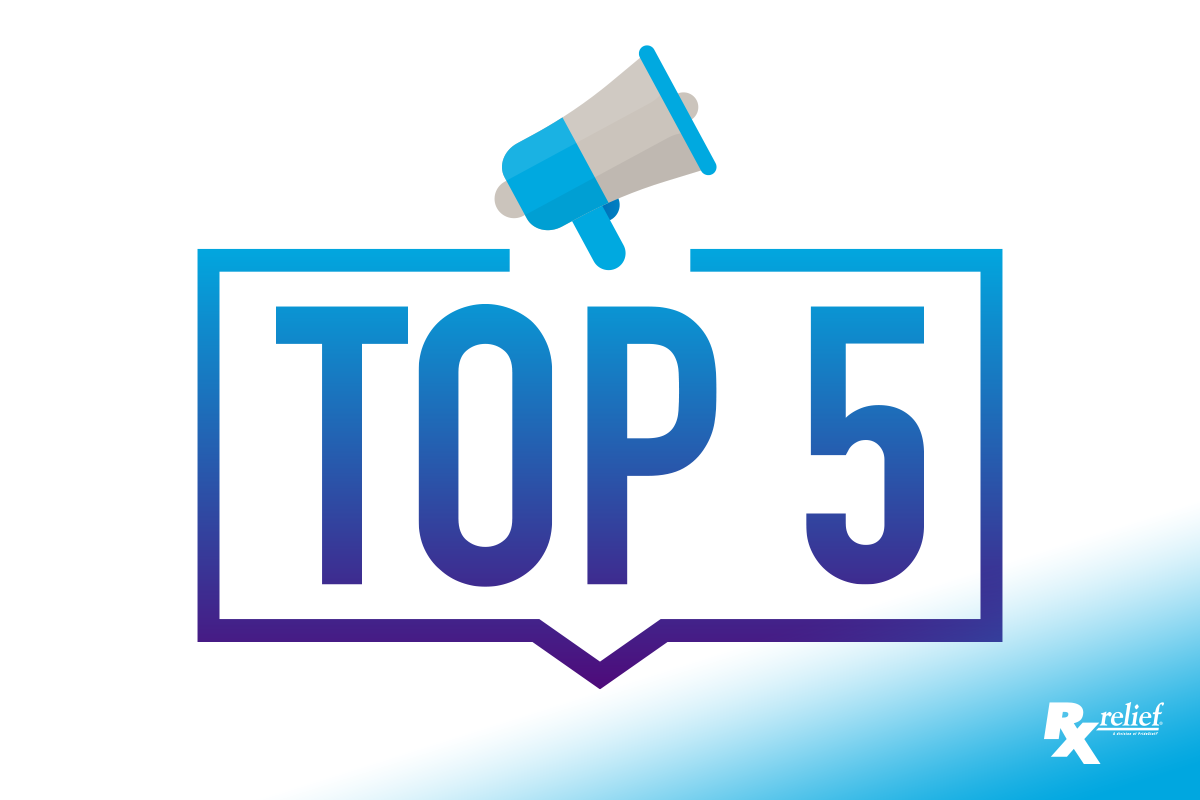 As 2019 begins to draw to a close, we at Rx relief looked back over the many blogs published this past year and picked out a few to highlight again because of their popularity. These are some that generated a lot of interest. They are listed below with links in case you missed them the first time around.
This is a popular blog for pharmacy technicians. It contains a list of abbreviations for common medical terms. There are more than 40 terms listed that sooner or later will show up on a prescription. If you are a pharmacy technician, it is a good way to test your knowledge.
This is another blog that generated a lot of interest. Which country came out on top? The United States, where pharmacist salaries are significantly higher than in other countries. Switzerland landed in second place, followed by Canada, the United Kingdom, and Germany.
Depending on the source, average annual salaries in the U.S. vary from $107,000 to $118,000. None of the other countries break the $100,000 barrier. Switzerland comes in at an annual average salary of $83,000. Canada is a few thousand below that, and the other countries are in the 40 to 50 thousand dollar range.
Another popular blog, this one, listed the drugs that are prescribed the most by doctors. It's no surprise this would generate a lot of interest among pharmacists. It's information that probably would pique the curiosity of just about anyone.
The drug most commonly prescribed turns out to be levothyroxine, a thyroid hormone medication. This was followed by lisinopril, an angiotensin-converting enzyme inhibitor, atorvastatin, a reductase inhibitor; metformin hydrochloride, an antidiabetic medication; and amlodipine besylate, a medication to control blood pressure.
The job market for pharmacists is becoming more competitive as the number of graduates has increased. This blog gives a little information about careers other than the more traditional retail or hospital pharmacist.
These careers include teaching at pharmacy schools, working in the pharmaceutical industry, working at government regulatory agencies, working in the journalism field, and working in health informatics.
If you are going to be standing a lot, as pharmacists do, comfortable shoes are a must. This blog lists some of the shoes that have been rated the most comfortable for people who are standing all day.
For men, these include brands such as the Dansko Men's Wyatt Loafer, Croc's Men's Santa Cruz 2 Luxe Leather Loafer, and the KEEN Utility Men's PTC Dress Oxford Work Shoe.
Highly rated shoes for women include the Aravon Women's Portia – AR Dress Pump, Clark's Women's Rosalyn Nicole Slip-On Loafer, and the Cole Haan Women's Tali Grand Lac WDG40 Pump.
At Rx relief, we focus on the elements that make each person unique. We solicit feedback continually to make our service responsive to our clients' needs. Rx relief has been rated among the best of staffing firms by the American Staffing Association. If your healthcare organization is looking for pharmacists, give Rx relief a call today.