Stay Stateside or Practice Abroad? The Five Top-Paying Countries for Pharmacists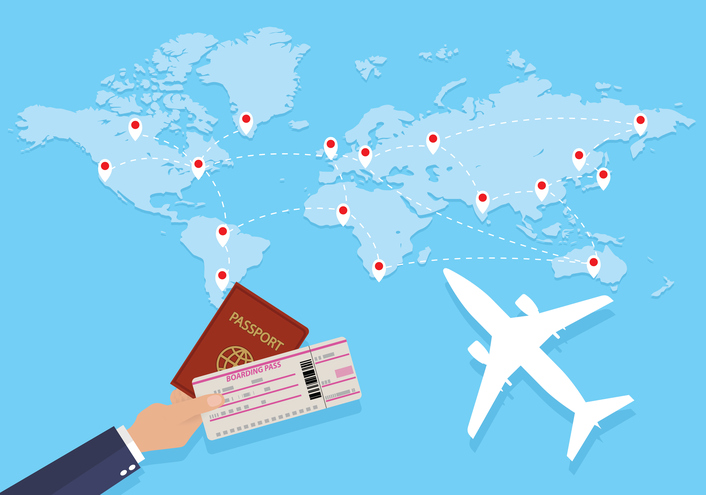 If you are a pharmacist and interested in working abroad, you need to be aware that salaries for pharmacists in other countries are generally a good deal lower than in the United States.
Here is a list of the five countries that pay pharmacists the most.
1. United States
Easily the most generous when it comes to pharmacist salaries, the average yearly pay being in the $107,000 to $118,000 range. PayScale pegs the average annual salary at the $107,000, while the U.S. Bureau of Labor Statistics puts it at $118,000. The annual mean wage for all jobs in the United States is slightly more than $47,000.
The factors that influence pharmacist salaries the most are geographical location, type of employer and years of experience.
2. Switzerland
At number two on the list, the average annual salary for pharmacists in Switzerland is $83,600. A majority of the pharmacists in Switzerland have between one and four years of experience. One of the perks of living in Switzerland is the highly rated quality of life. Switzerland is rated number one for quality of life on indexes such as healthcare, safety, traffic and pollution.
3. Canada
Our neighbor to the north has an annual average pharmacist salary of $80,700. According to PayScale, however, salary does not increase all that much for those who accumulate more years of experience. The average annual wage in Canada is about $49,000.
4. United Kingdom
The UK comes in at number four with an annual average pharmacist wage of $53,000, according to PayScale. However, the UK Office of National Statistics places the average salary a bit higher, at $57,000.
Although appreciably lower than the United States, the salary looks a bit better when you realize the highest paid employees in the country earn about $205,000.
5. Germany
Rounding out the top five is Deutschland, with an average annual pharmacist salary of $45,000. A majority of the pharmacists in Germany are women.
Looking for a great pharmacy job? Contact the pharmacy recruiters at Rx relief!
If you are a pharmacist looking for a job, Rx relief should be the first place you go. We have a track record of success in placing pharmacists with the Best of Staffing Awards to prove it. Give Rx relief a call today.