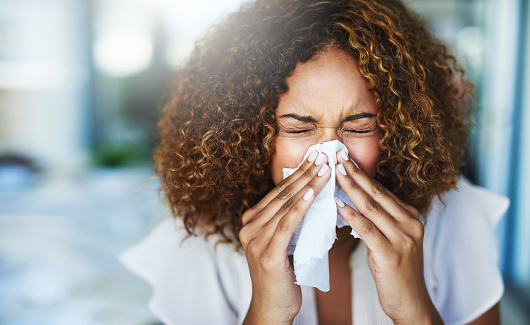 Pharmacists are playing an ever-larger role in flu prevention. Because of their frequent interaction with the public, pharmacists can counsel patients about how to prepare for this common illness, as well as administer vaccinations.
Here is some useful information about the virus and vaccinations for the 2018-19 flu season to help pharmacists better educate and prepare their patients for the flu. It is disseminated by the Centers for Disease Control.
Current Vaccines
The vaccines have been updated to include the viruses that are more common this year. The nasal spray option, which contains a live attenuated form of the virus, is also being offered again. It is available for people from age two to 49; however, pregnant women should not use this form of the vaccine.
People with certain medical conditions should not use the nasal spray. These include people who have a reaction to the vaccine, children age two to 17 taking aspirin regularly, people with compromised immune systems, and children age two to four with asthma.
Other changes for 2018-19 include modifications to the recommended ages for Fluarix Quadrivalent from three years and older to six months and older, and to the recommended ages for Afluria Quadrivalent from 18 years and older to five years and older.
Also, a new antiviral drug was recently approved for the treatment of acute uncomplicated flu for people 12 years and older who have had flu symptoms for less than 48 hours. The medication is baloxavir marboxil, and the trade name is Xofluza.
Most of the vaccines are quadrivalent, protecting against two influenza A viruses and two influenza B viruses.
As in previous years, several different vaccine options are available. There is the standard flu shot, which is administered into a muscle, usually with a needle. There are high-dose shots and those made with adjuvant for the elderly. Vaccines made by using the flu virus and a recombinant vaccine that does not use the virus are both available.
People can fall ill from the flu virus as early as October or November, and the flu season can extend as late as May. The peak activity for the flu generally occurs between December and February.
Preventive Measures
The best way to protect against the flu is to get vaccinated. Some other preventative measures include keeping your distance from those who have the flu and washing your hands to prevent germs from spreading. If you have the flu, you should stay home.
Looking to recruit pharmacists?
If you are an employer looking for pharmacists, Rx relief is ready to help you. We are one of the nation's leading pharmacy placement firms. Rx relief has received Best of Staffing awards from both clients and talent. Find out what Rx relief can do for you. Give us a call today.