The Top Pharmacy Conferences of 2019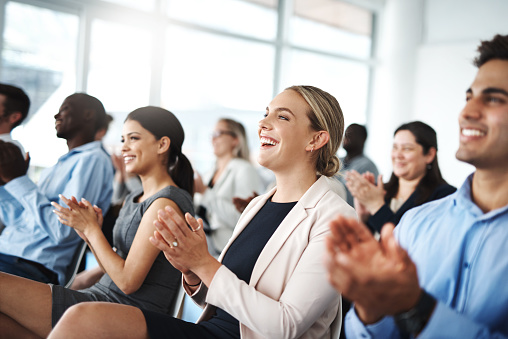 Conferences in 2019 will cover a wide range of topics, from nanomedicine to biologics to antibiotic resistance. There is something for everyone. Here are a few of the more notable conferences coming up in 2019.
13th World Drug Delivery Summit
When: February 22-23
Where: San Francisco, California
Theme: Drug delivery, a companion for the modern therapeutic era
The emphasis is on novel strategies for drug delivery systems, and novel drug delivery systems for major diseases.
2nd International Conference and Exhibition on Pharmaceutical Nanotechnology and Nanomedicine
When: March 20-21
Where: New York, New York
Theme: Navigating the future of nanotechnology and nanomedicine
The aim of the conference is to bring together researchers from around the world in nanomedicine.
11th World Congress on Pharmacology and Therapeutics
When: April 17-18
Where: Montreal, Canada
Theme: Novel therapeutic approaches to pharmacology
2nd International Conference on Pharmaceutical Research and Innovations in the Pharma Industry
When: May 30-31
Where: Orlando, Florida
Theme: Exploring the recent trends and advances in the field of pharma research and innovations in the pharma industry
5th International Conference on Antibiotics and Antibiotic Resistance
When: May 30-31
Where: Orlando, Florida
Theme: The antibiotic resistance crisis: causes and threats
8th International Conference on Clinical Trials
When: July 19-20
Where: Atlanta, Georgia
Theme: Advanced innovative approaches in global clinical research and clinical trials
2nd International Conference on Pharmaceutical Analysis and Analytical Chemistry
When: August 2-3
Where: Chicago, Illinois
Theme: New paradigms in pharmaceutical analytical techniques.
14th International Conference on Biologics and Biosimilars
When: August 2-3
Where: Chicago, Illinois
Theme: A new doorway to novel, yet affordable medicines
Conference will cover why we need biosimilars and how we can make them safer and more reliable.
9th International Conference on Pharmaceutical GMP, GCP, and Regulatory Affairs
When: August 2-3
Where: Chicago, Illinois
Theme: Current challenges of pharmaceutical and biopharmaceutical industries in a regulatory framework
The conference will highlight new strategies, changes, innovations and developments in the fields of regulatory affairs, intellectual property rights and medical devices.
Rx relief: Pharmacy Recruiting Specialists
If you are a pharmacist looking for your first job or a new career challenge, join one of the nation's leading pharmacist placement firms. Voted Best of Staffing by both clients and talent, Rx relief is a specialty staffing company providing supplemental pharmacy professionals for all pharmacy practice settings. As a member of our team you'll enjoy a customized approach to your career needs as well as comprehensive benefits. Join our team, apply today.