Earning an Advanced Pharmacy Technician Certification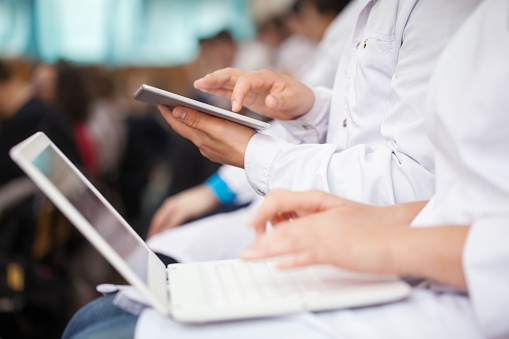 With the inception of a new certification program, the role of pharmacy technician is growing within the profession. The program, which covers compounded sterile preparation, began in late 2017. More than 300 pharmacy technicians have been certified.
Once completing the program, pharmacy technicians earn the designation of Compounded Sterile Preparation Technician (CSPT). This is the first advanced certification program offered by the Pharmacy Technician Certification Board.
How to Become Certified
In order to qualify for the program, technicians need to have at least one year of experience with sterile compounding, and they must complete a board-approved sterile compounding training program. However, technicians with at least three years of experience doing sterile compounding are not required to go through the training program. To become certified, technicians must also pass a CSPT exam and submit a supervisor's recommendation. The test, which takes two hours to complete, contains 75 multiple choice questions about compounded sterile products that are both hazardous and not hazardous.
Remaining Certified  
In order to remain certified, technicians must take five hours of continuing education in sterile compounding each year and submit documentation from a supervisor verifying the technician's compounding proficiency. The supervisor must submit the documentation to the Pharmacy Technician Certification Board verifying that the technician has undergone the requisite training and testing, and the supervisor has observed the technician's aseptic technique, cleaning of equipment and use of protective devices, in addition to performing gloved fingertip and media fill tests.
Setting Technicians Apart
Pharmacy board officials called the awarding of 300 certifications a milestone in the program. The technicians who meet the high standards set by the certification process and achieve the CSPT credential, stand out among their peer technicians as having the skills needed to do sterile compounding in a safe and effective manner, according to board officials.
Pharmacy officials said that having an advanced certification will help a technician move ahead in their career, as well as improve patient outcomes. A technician with the certification would stand out among others when applying for positions that require sterile compounding.
At Rx relief, we focus on the elements that make each person unique. We solicit feedback continually to make our service responsive to your needs. Rx relief has been rated among the best of staffing firms by the American Staffing Association. If you are looking for a pharmacy position, give Rx relief a call today.