Contract Pharmacy as a Career Option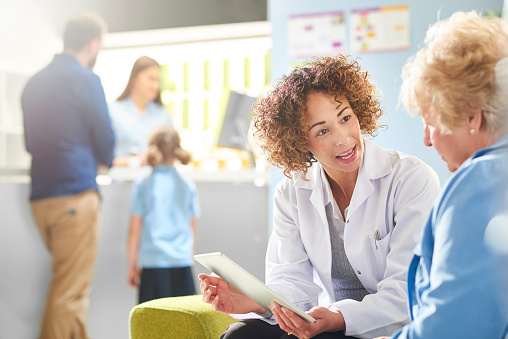 Whether you are a recent pharmacy graduate looking for your first employment opportunity, or a veteran pharmacist looking to make a change, consider a career path with many unique advantages – working as a contract pharmacist. It is a job that offers flexibility, a range of opportunities and competitive pay.
One person who has chosen such a career is Irwin Chow, a contract pharmacist with Rx relief. Irwin enjoys his work – and working with Rx relief – so much, he has been going on assignments through Rx relief for 20 years.
A Career With Great Flexibility
Irwin loves the flexibility his job offers – he gets to work in different locations and make his own schedule, which is important to a father who wants to be there for his children. Working with Rx relief has allowed him to take off the days he needed to be at his children's athletic contests and make up the hours other days.
Why has Irwin stayed with Rx relief for two decades? The answer is simple; our superior service. Irwin says our schedulers are courteous, and he likes the fact we are available when he needs help anytime day or night.
Excellent Pay
Irwin has earned more than $1.6 million during the time he has been with us. He is also paid for mileage and lodging when he travels.
Especially important for Irwin is the work-life balance contract pharmacy work has afforded him. He has been able to take extended time off to help with disaster relief efforts after Hurricane Katrina in New Orleans and do mission work in Thailand for two weeks every other year with other medical professionals from his church. Irwin says none of this would have been possible without the flexibility he has as a contract pharmacist.
Give it a Try
Irwin encourages those just starting out in the pharmacy profession to consider working with a staffing firm like Rx relief, especially if they are not sure yet just what kind of pharmacist they want to be. Working as a contract pharmacist allows you to take assignments in a variety of different roles and places, giving you the opportunity to find out what fits you the best. In the meantime, you also get to add to your skillset, accumulate new references and earn an excellent salary.
Looking for the best pharmacy jobs?
Give Rx relief a call. As a Joint Commission Certified and GSA approved pharmacy placement firm with over 60 years of combined pharmacist experience, we connect talented pharmacists and technicians with temporary and direct positions in a variety of clinical settings and areas of specialization.
Rx relief is here to help you create a career path in which you make a positive impact on patient outcomes – while earning the compensation you deserve. Contact an Rx relief recruiter today or search our job board to learn more about available opportunities.