What Will the New Political Landscape Mean for Pharmacists?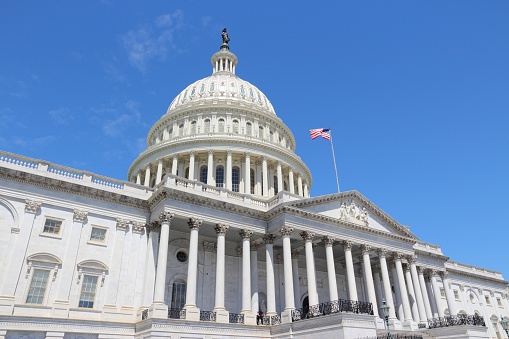 The election of Donald Trump as the nation's 45th president has created an uncertain future for the healthcare industry.
Trump campaigned on repealing the Affordable Care Act (ACA) signed into law by President Barack Obama. Currently about 20 million people receive healthcare coverage through the health insurance marketplaces established by the ACA. But, since Trump's policy positions have been so sketchy, it is unclear what positions he will take and how they will align with the traditional Republican stance to repeal the law.
However, since the election, the course of action that Republicans intend to follow has been shrouded in uncertainty. Infighting has erupted between Republican factions that want to repeal the law now and replace it several years from now and those who want to repeal and replace it immediately.
If the ACA were repealed and replaced, industry analysts believe it would be a setback for pharmaceutical manufacturers because fewer people would have prescription coverage, although such a setback is likely to be minor.
Analysts believe a Trump administration would be less likely than a Clinton one to take steps to regulate drug pricing. However, the pharmaceutical industry will still have to confront expectations from the healthcare industry, insurers and patients for new drugs that are both effective and affordable.
The outcome of the election, and Trump's reticence on healthcare policy, is likely to affect business development and capital decisions in the near term for pharmaceutical companies. In the future, a Republican administration may create incentives for businesses to bring back their cash reserves now parked offshore. Republican desire to pass legislation lowering taxes will benefit the industry. However, Trump's animosity toward trade agreements could potentially be a problem.
Analysts believe growth in the industry will remain strong, especially because of an aging population and demand in foreign markets. Regardless of what happens with the ACA, analysts believe the impetus for linking drug price to patient outcomes will continue to be a major factor.
The healthcare industry as a whole, however, faces more severe repercussions from repeal of the law. Hospital lobbyists have produced research showing that the industry could suffer $200 billion in losses if the law is repealed without replacing the funding used to finance the coverage expansion. The repeal will wreak havoc on hospitals' ability to provide services, damage local economies and lead to big job losses, according to the lobbyists.
Insurance companies also said they need promises that federal funding will continue so that they have time to transition to a new system if the ACA is repealed. They said they need at least three years. Repeal without a replacement will also lead to a crisis in the individual health insurance market, according to the American Academy of Actuaries.
Rx relief is one of the top pharmacy placement firms, with the awards to prove it. Rx relief works with each pharmacist individually, partnering with him or her to provide the best service possible, and to find him the job that best fits his needs. Give Rx relief a call today.