Pharmacy Career Outlook 2017: What Positions Are Growing?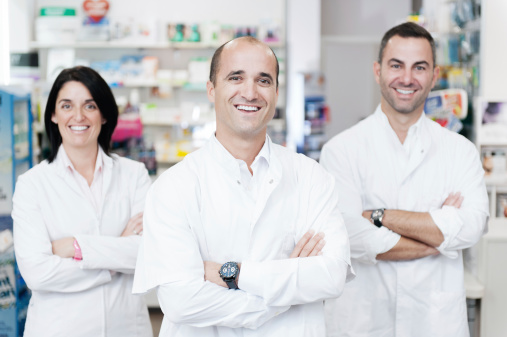 The job movement for pharmacists appears to be inching up a little for 2017, part of a long-term job trend that shows a slight uptick in the overall number of pharmacy jobs, according to government statistics.
Employment for pharmacists is expected to increase about three percent from 2014 to 2024, according to the U. S. Bureau of Labor Statistics (BLS). Total employment is projected to grow from 293,000 to 302,000 jobs.
Pharmacy Jobs in Retail Settings
However, all of the growth will come from hospitals and clinics, as the number of pharmacy positions in retail settings is expected to remain essentially flat during the same time period. Pharmacy jobs in all retail settings are projected to drop just under one percent from 2014 to 2024, from about 182,000 to 181,000 jobs. Roughly 60 percent of all pharmacists work in retail locations.
A breakdown of retail pharmacy jobs shows the number of positions in supermarkets will grow almost five percent, from about 23,000 to 24,000. About eight percent of all pharmacists work here.
The number of jobs in department stores and other general merchandise stores will increase just over eight percent from 29,000 to 31,000. These jobs account for 10 percent of the total pharmacy workforce.
However, the number of positions in pharmacies and drug stores, which account for 44 percent of pharmacy jobs, is expected to decline almost four percent, from 130,000 to 126,000.
Pharmacy Jobs in Hospitals  
Also, from 2014 to 2024, the number of pharmacy jobs in hospitals, outpatient clinics, home healthcare and physicians' offices is expected to grow 12 percent, from about 83,000 to 93,000. About 30 percent of all pharmacists work in these places.
Demand is expected to jump in these facilities because they will need more pharmacists to supervise the medications administered to patients and to provide patient care, according to the BLS. Moreover, as the baby boomer generation ages, they will use more prescription medicines than younger people. Increased rates of chronic diseases such as diabetes will also increase demand for prescription medications. Additionally, scientific advances will also expand the number of medications available for use.
If you are a pharmacist looking for a job, Rx relief should be the first place you go. We have a track record of success in placing pharmacists with the best of staffing awards to prove it. We give all of our job candidates the personal attention needed to find them the job that best fits their skills, experience and interests. Give Rx relief a call today.