Top Pharmacy Conferences for 2017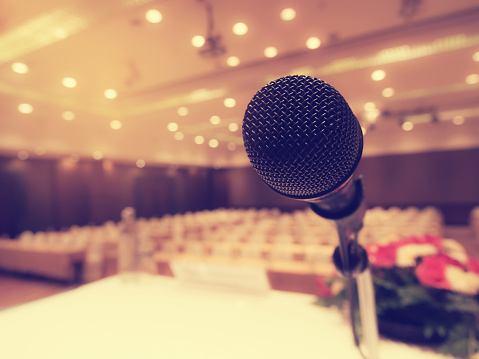 Pharmacy gatherings for 2017 cover a range of topics, including biotechnology, pharmacy leadership and safety, managed care and specialty pharmacy, among many others. Here is a list of some of the more notable conferences that will be held this year.
Western Pharmacy Exchange
Palm Springs Convention Center and Renaissance Palm Springs Hotel
Palm Springs, California
February 23-26
Sponsored by California Pharmacists Association
"Learn about the latest in clinical breakthroughs and state of the art products"
American Society for Clinical Pharmacology and Therapeutics Annual Meeting
Washington Marriott, Wardman Park
Washington, D.C.
March 15-18
"The ASCPT Annual Meeting attracts nearly 1,200 clinical pharmacologists, including physicians, pharmacists, scientists and others interested in learning about the most current advances in drug discovery, development, regulation, and safe utilization of drugs in humans."
American Pharmacists Association Annual Meeting and Exposition
Moscone Convention Center
San Francisco, California
March 24-27
Advertised as the "most comprehensive and well-respected pharmacy meeting for pharmacy professionals. Presentations by nationally recognized experts covering topics ranging from leadership and pharmacy management to patient safety and medication errors."
Academy of Managed Care Pharmacy's 29th Annual Meeting and Expo
Colorado Convention Center
Denver, Colorado
March 27-30
This conference brings together "all the voices and visions of managed care pharmacy, healthcare and breakthrough drug therapies."
American Society of Health-System Pharmacists Summer Meeting and Exhibition
Minneapolis Convention Center
Minneapolis, Minnesota
June 3-7
This conference provides "health-system pharmacy practitioners with venues for updating their knowledge, networking with colleagues, enhancing their skills and learning about the latest health-system pharmacy issues, products and technologies."
53rd Drug Information Association Annual Meeting
McCormick Place
Chicago, Illinois
June 18-22
"The largest multidisciplinary event that brings together a community of life science professionals at all levels and across all disciplines with the common goal of fostering innovation that will lead to the development of safe and effective medical products and therapies for patients."
National Community Pharmacists Association 119th Annual Convention and Trade Exposition
Gaylord Palm Resort and Convention Center
Kissimmee, Florida
October 14-18
The convention "provides the latest tools that enable the independent pharmacy owner/manager to improve patient care, increase business and learn about the legislative issues that are challenging the pharmacy business."
California Society of Health-System Pharmacists Seminar
Paris and Bally's Hotels
Las Vegas, Nevada
October 26-29
"Largest state affiliated seminar for health-system pharmacists"
If you are a pharmacist looking for work, contact Rx relief and get started on your new career. Rx relief is one of the leading pharmacist placement firms, a specialty staffing company providing pharmacy professionals for all practice settings. We give you the individual attention you deserve.