What To Do When The Grass Isn't Greener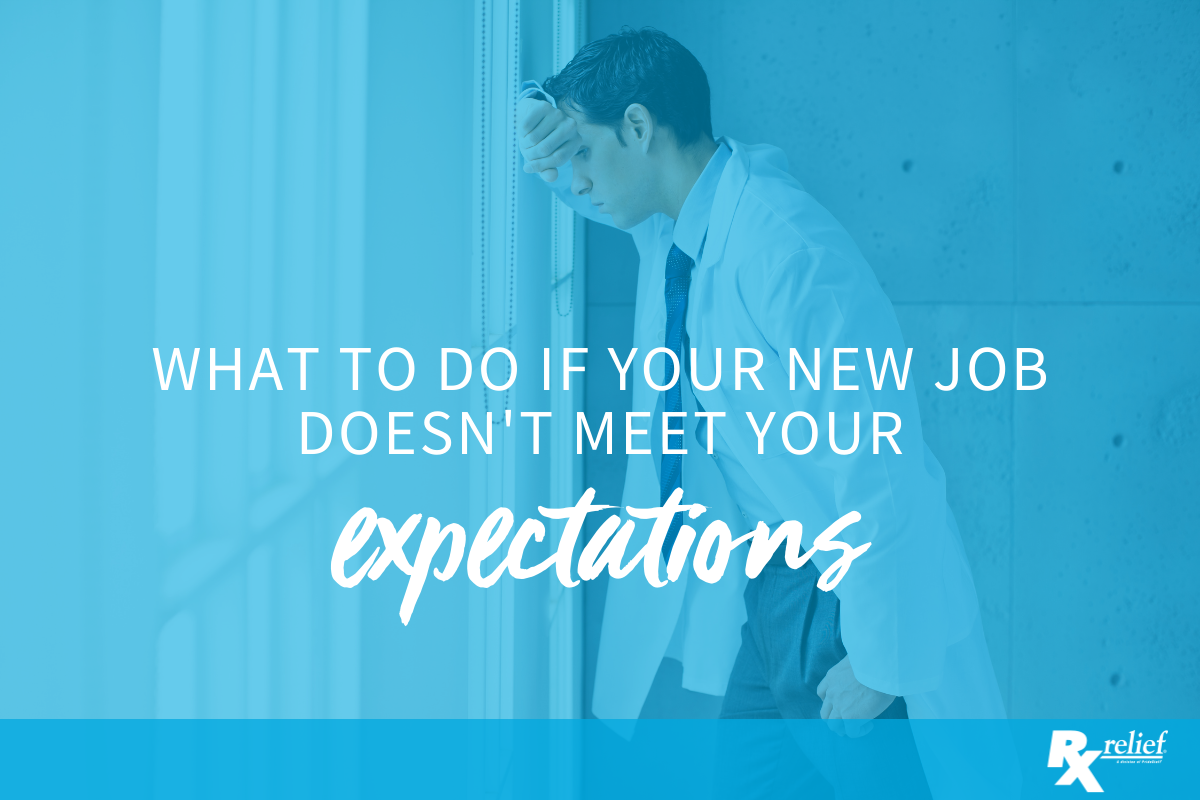 So you got caught up in the great resignation and left your pharmacy job for one that you thought was better. But it turns out that you made a mistake. You don't like your new job at all.
What can you do about it? Here are some tips.
Do some research
There's plenty of material online, including conferences and seminars, about some nontraditional pharmacy careers. You can find out about opportunities beyond retail pharmacy. Some online conferences, for example, feature many different speakers from various industries and pharmacy specialties.
Adjust your attitude
Much of how life appears to us is determined by our own attitude. If we are optimistic and look for the bright side of      things, life seems much better. But if we have a negative attitude to begin with, everything else we deal with seems to be bad.
If you find you've developed this kind of negative outlook on life, you need to make an effort to change it. If you only focus on the negative, you will begin to feel helpless and unable to take the steps you need to change your situation. Stop complaining and start doing.
Find something you are passionate about
We all have interests outside of the job. Spend time developing your interests, the things that you like to do for yourself. You never know, doing this could lead to a new career trajectory.
For example, one pharmacist had a big interest in finance, and he pursued this interest zealously whenever he had free time. And eventually, that interest turned into a blog about finance for pharmacists, and that lead to work at the American Pharmacists Association, educating new pharmacy graduates about financial issues.
Do a career inventory
You may have taken your new job simply because it paid better or because the hours were different. But if you are looking to make another change, you need to put in the research so that you don't make the same mistake. In other words, you need to take the time to determine what kind of job you would really like to do, and what kind of job would really make you eager to get up for work in the morning. This will help to guide you in your job search, rather than simply taking any job that looks good.
It may help to look into some specialization because that will make you more valuable to employers. Any retail pharmacist can be replaced by another, but someone who is an expert in a certain area is much more valuable and has much more influence.
Looking for a new pharmacy job? We can help!
If you are a pharmacist looking for your first job or a new career challenge, join one of the nation's leading pharmacist placement firms. Voted Best of Staffing by both clients and talent, Rx relief is a specialty staffing company providing supplemental pharmacy professionals for all pharmacy practice settings. As a member of our team, you'll enjoy a customized approach to your career needs as well as comprehensive benefits! Join our dynamic team, apply today!