What Do New Pharmacists Need to Know About Business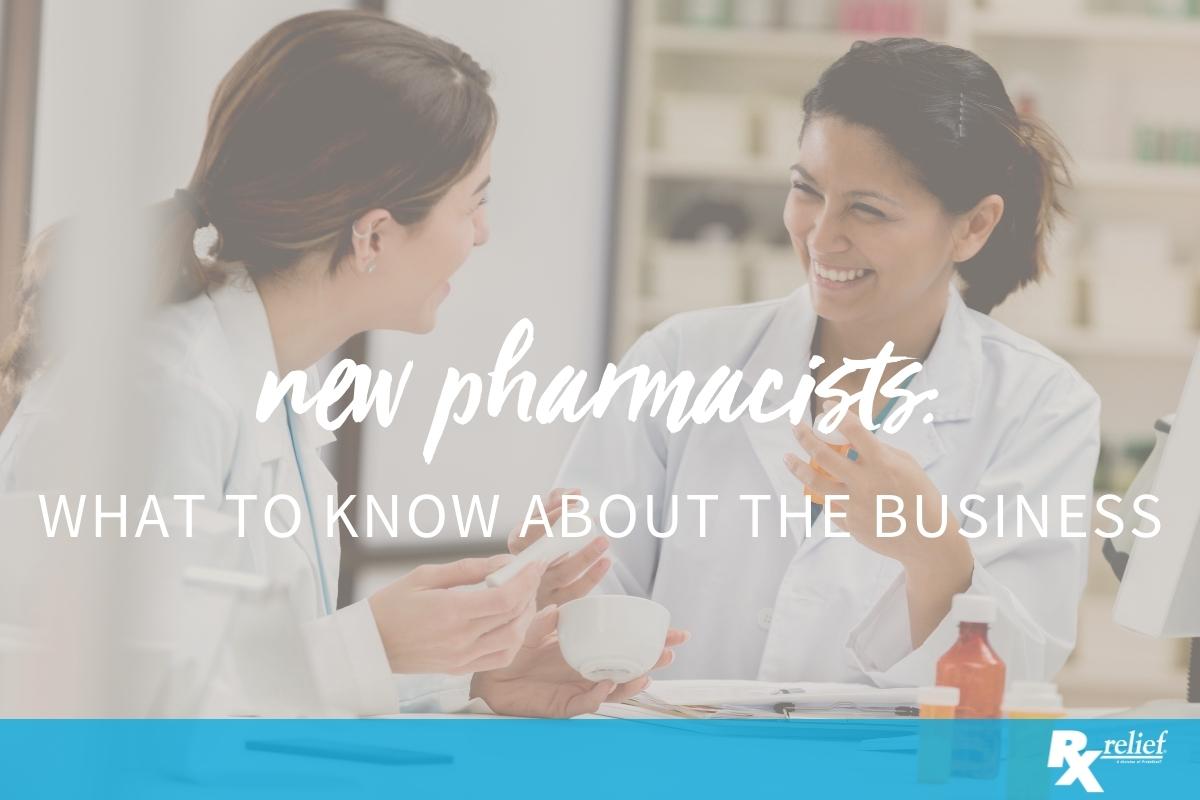 In pharmacy school, the focus is on medical knowledge, not how to run a pharmacy. But as a new pharmacist, you will be confronted with issues relating to the operation of the pharmacy, so it is a good idea to become familiar with some of the basics of its operation as a business. Here are a few.
Inventory
First of all, you need to make sure that your records and your stock actually match. Pharmacists know what inventory they have, but it's still a good idea to check it occasionally so that you can better match your orders to what you need and make sure your records are accurate.
You also need to keep track of your electronic system for maintaining inventory. Adjustments may need to be made from time to time here also. Physicians may switch to a generic replacement from a brand name more often than in the past, for example. You need to make sure inventory matches demand.
You need to manage expensive drugs, keeping the supply of these medications as low as possible to hold down expenses. Make sure to keep enough popular items in stock.
Workflow
This is important to keep track of because the efficiency and productivity of the pharmacy depend on it. Have some basic metrics in place in order to gauge how effective your workflow is — for example, the number of scripts that are filled each hour. Using these metrics, you can determine if the workflow is improving or not.
Check how efficiently your processes are set up. For example, are people walking around more than necessary? Do they have what they need ready to hand or must they always go to retrieve something?
Financial statements
You should also have a basic knowledge of the pharmacy's financial situation. This is recorded on several basic financial statements — the balance sheet, the income statement, and the cash flow statement.
These let you know where the money's coming from, where it's going, and where it's at now.
The balance sheet tells you what the assets and liabilities are. The income statement shows how much money the pharmacy earned over a certain period of time and what the expenses were over the same time period. Your income is the revenue minus the expenses.
The cash flow statement is a record of the money going in and coming out during the operation of the pharmacy. It can tell if the pharmacy made or lost money over a certain time period.
Looking for a great pharmacy job?
If you are a pharmacist looking for your first job or a new career challenge, join one of the nation's leading pharmacist placement firms. Voted Best of Staffing by both clients and talent, Rx relief is a specialty staffing company providing supplemental pharmacy professionals for all pharmacy practice settings. As a member of our team, you'll enjoy a customized approach to your career needs as well as comprehensive benefits! Join our dynamic team, apply today!