How to Define Success for Your Pharmacy Career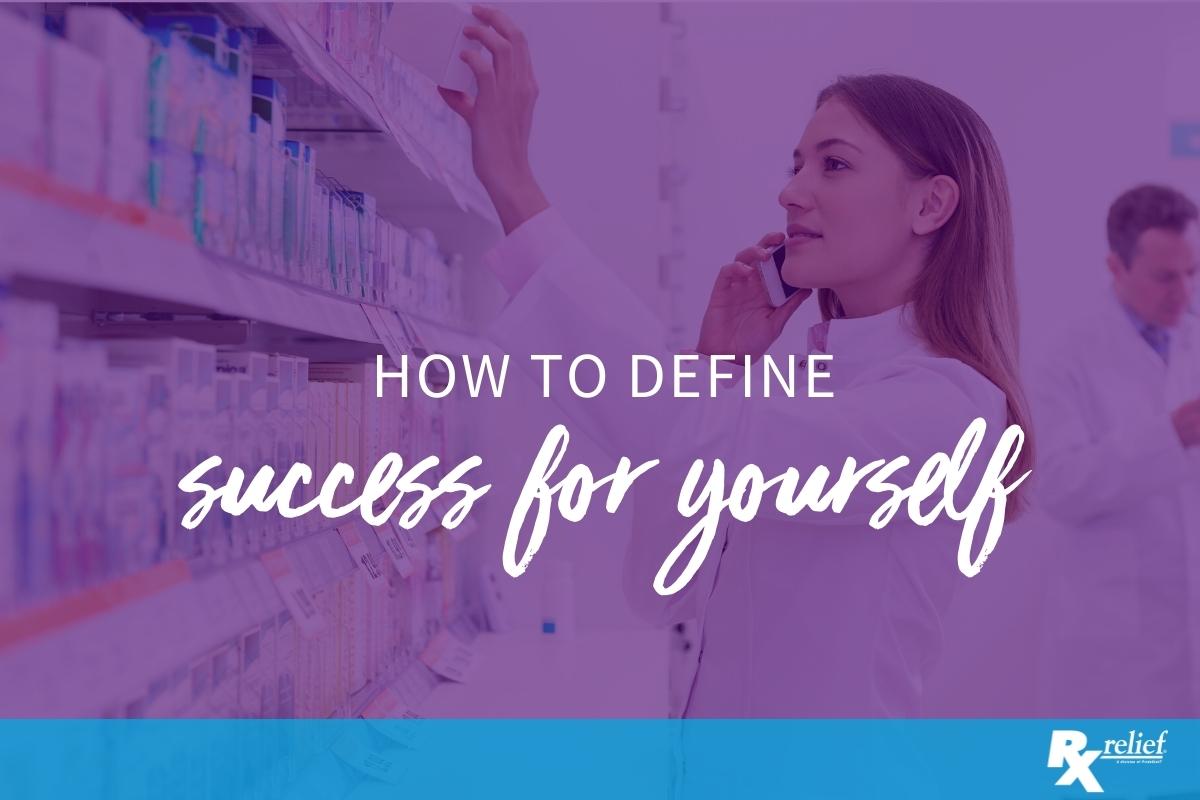 People define success in different ways. Most often, people think of success as reaching their goals in life, whatever those goals may be. But the journey is often just as important as the destination. It is often the journey or the progress we make toward our ultimate goals and the abilities we develop along the way that make life worth living.
There is certainly no lack of advice on how to be successful. But how you go about it depends largely on how you define success for yourself. For example, if your idea of success is becoming a leader in the business world and earning a lot of money, your professional goals and achievements will naturally be the focus. Others, however, are more concerned with success in different areas of life, such as raising a family.
So obviously there is no one true way to reach success. What applies to one person may not be a good fit at all for another. However, there are some basic things that you can do to increase your chances of success in your pharmacy career and in life — no matter how you define it.
A focus on growth and development
To be successful at just about anything, you need to believe in yourself and believe that your effort and hard work are going to make a difference. You need to be always learning new skills and acquiring knowledge. You also need to see failures as learning experiences and be able to forge ahead in spite of them.
Develop emotional intelligence
This is the ability to understand and control your own emotions as well as being able to understand the emotions of others and their motivations.
Increase your mental toughness
Success in any endeavor requires mental toughness, the ability to confront obstacles and overcome them. It involves resilience, the ability to bounce back from a setback. It also requires perseverance.
Establishing goals
We all have goals that we'd like to reach. But to make real progress, we need to have goals that are specific, achievable, and measurable. We need to clearly define them and make them concrete if we really want to make progress.
Develop traits that lead to success
In order to be successful at just about anything, you need to be conscientious. You need to be able to handle ambiguity and uncertainty, as well as be able to adjust to new situations and demands.
Looking to take the next step in your pharmacy career?
If you are an employer looking for pharmacists, Rx relief is ready to help you. We are one of the nation's leading pharmacy placement firms. Rx relief has received Best of Staffing awards from both clients and talent. Find out what Rx relief can do for you. Give us a call today.