Top Tips To Effectively Handle Interruptions And Distractions In The Pharmacy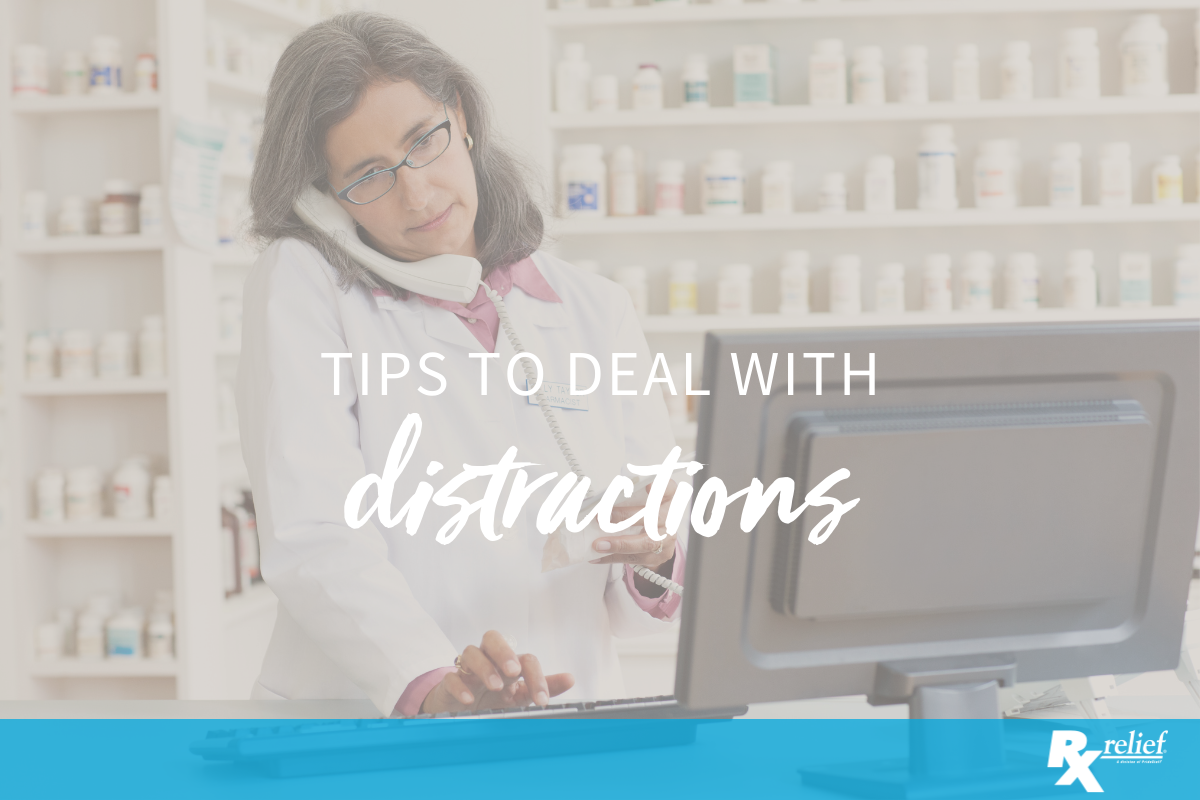 Distractions and interruptions are commonplace in a pharmacy. It's almost impossible to go any length of time without experiencing one. Some surveys have found that pharmacists and pharmacy technicians are distracted or interrupted at least once every two minutes.
Effects of Distractions
A distraction or interruption is considered to be anything that pulls your attention away from a current task. When this happens, it increases the chances of making a mistake. Not only that, but the stress of being distracted can cause mental fatigue, which can also lead to mistakes.
According to research, an interruption that occurs at the beginning of a task is more likely to cause a mistake than an interruption near the end or one that occurs between tasks. 
Ways of reducing distractions:
1. Setting up a no distraction zone
You should have a designated area in the pharmacy where interruptions are not allowed. The area should be marked off with visual aids. When someone is working in this area, they should not be interrupted for any reason. 
2. Staff education
During training, staff members should be instructed to never interrupt a pharmacist during a final verification process. If it is necessary to interrupt the pharmacist, it should be done between tasks, such as between patients or orders. 
3. Posting checklists
Post lists of the steps in different procedures and processes, so if someone is interrupted, they can refer to the list to help them remember where they were when distracted.
4. Changing the system
Review the processes and practices at your pharmacy to determine where interruptions are more likely to occur because of the way you operate. Then, look for ways to reduce those interruptions. One example of this might be out-of-stock medications, necessitating an interruption when a pharmacy technician informs a pharmacist of the situation. 
5. Mobile device policy
Establish a policy for cell phones during work hours to minimize interruptions from these devices. 
Find Your Next Opportunity
If you are a pharmacist looking for your first job or a new career challenge, join one of the nation's leading pharmacist placement firms. Voted Best of Staffing by both clients and talent, Rx relief is a specialty staffing company providing supplemental pharmacy professionals for all pharmacy practice settings. As a member of our team, you'll enjoy a customized approach to your career needs as well as comprehensive benefits! Join our dynamic team, apply today!