Top Ten Pharmacy Magazines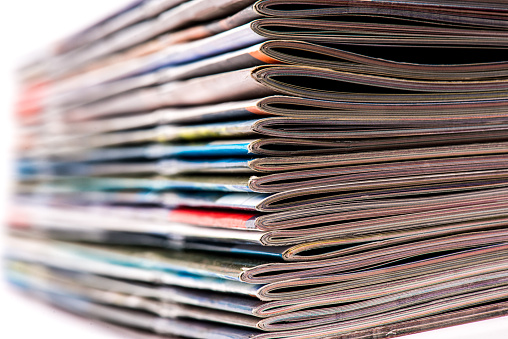 Listed below are some of the most important pharmacy magazines being published today. The listings are based in part on circulation numbers and their impact on the pharmacy profession.
Pharmacy Times
This magazine reaches an audience of more than 1.3 million retail pharmacists through its print, digital and broadcast versions. It provides clinically based, practical information for practicing pharmacists. There are feature stories and various specialized sections within the magazine that cover such issues as medication errors, drug interactions, patient education, pharmacy technology, disease state management, patient counseling, product news, pharmacy law, and health-system pharmacy.
Monthly Prescribing Reference
A drug reference publication that is updated and published every month. It is designed for physicians and other medical professionals who need accurate and current prescribing information. Other prescribing references are published specifically for certain medical professionals, including pharmacists, pediatricians, physician assistants, and nurse practitioners.
Drug Topics
This publication covers a broad range of clinical and practical pharmacy topics, issues and trends.
Pharmacy Today
A magazine that provides news and information to pharmacists in order to improve the use of medications and to advance patient care. Each issue gives in-depth coverage on drugs and diseases, practice trends, laws and regulations that affect the pharmacy profession.
U.S. Pharmacist
A monthly journal that publishes current, authoritative, peer-reviewed, clinical articles about pharmacy practice in different settings, including community pharmacies, hospitals, managed care systems, ambulatory care clinics, home care organizations, long-term care facilities, industry and academia.
The Medical Letter
A newsletter is a critical assessment of new prescription drugs and comparative reviews of drugs for common diseases. It strives to deliver reliable, objective, and unbiased information about medications. It is published by a nonprofit organization.
BioSupply Trends Quarterly
This magazine is published by FFF Enterprises, a distributor of plasma products, vaccines, and critical care pharmaceuticals. It provides current pharmacy news, trends, perspectives, insights, and resources. Each issue revolves around a specific theme.
Pharmacy Practice News
A publication geared toward health-system pharmacists. Its purpose is to provide accurate, relevant and current information that enables pharmacists to improve their clinical practice. It includes news, features, continuing education lessons, new FDA drug approvals, and educational reviews.
American Journal of Health-System Pharmacy
A peer-reviewed, bi-weekly medical journal that gives comprehensive coverage to drug therapy and pharmacy practice in hospitals. It is peer-reviewed.
Journal of the American Pharmacists Association
This is the official, peer-reviewed journal of the American Pharmacists Association which provides information on care, drug therapy, diseases, trends and advancements in pharmacy practice and medications.
Looking to advance your pharmacy career?
If you are a pharmacist looking for your first job or a new career challenge, join one of the nation's leading pharmacist placement firms. Voted Best of Staffing by clients and talent, Rx relief is a specialty staffing company providing supplemental pharmacy professionals for all pharmacy practice settings. As a member of our team, you'll enjoy a customized approach to your career needs as well as comprehensive benefits! Join our dynamic team by applying today!