Top Prescribed Pharmaceuticals from 2017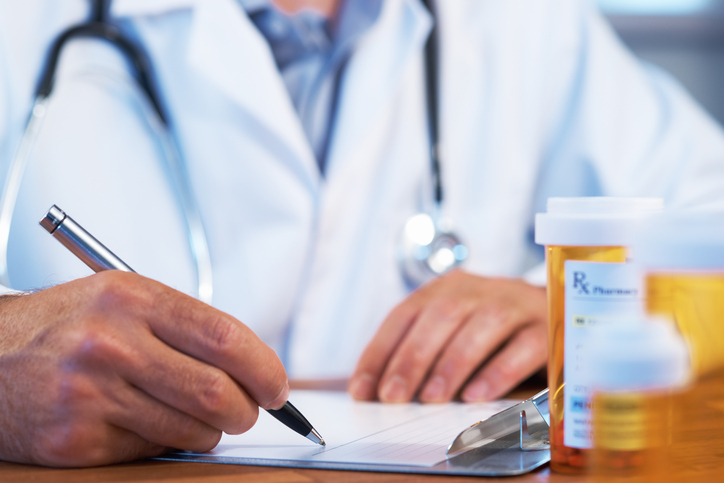 Here is a list of some of the most prescribed drugs in 2017, based on a sample of claims reported by pharmacists from around the country. The drugs are listed in order of popularity.
Synthroid, Levoxyl, Unithroid
These are the brand names for levothyroxine, a synthetically made thyroid hormone used to treat thyroid deficiency. There are both brand name and generic forms of the drug available.
Lipitor
This is the trade name for atorvastatin, used in the treatment of high cholesterol. It is one of the most prescribed statin drugs, and the price for the generic form has decreased.
Prinivil, Zestril
These are brand names for lisinopril, an ACE inhibitor used to treat high blood pressure. They are also used in conjunction with other drugs to treat heart failure. It is easier to take than some other drugs because it is longer acting, requiring a patient to only take one pill a day rather than two or three.
Vicodin, Norco, Xodol
These drugs are a combination of hydrocodone and acetaminophen. They are used for severe pain. Hydrocodone is an opiate and is considered a narcotic pain medicine. Acetaminophen is sold over the counter under the brand name Tylenol, also for pain.
There are other drugs with opioid and acetaminophen combinations, but the pairing of hydrocodone and acetaminophen is the most popular. This could change, however, since the FDA has classified the pairing of hydrocodone and acetaminophen as a schedule 2 controlled substance.
Norvasc
This is the trade name for amlodipine. It is a calcium channel blocker for the treatment of high blood pressure and chest pain (angina). It is one of the most commonly used heart medications, and the World Health Organization has listed it as an essential medicine for basic health care. The generic form is very inexpensive.
Prilosec
This is the brand name for omeprazole. It is a proton pump inhibitor used to treat illnesses that result from too much stomach acid, such as ulcers and gastroesophageal reflux disease.
Neurontin
The brand name for gabapentin, this drug is used to treat epilepsy.
Glucophage
This is the trade name for metformin, a biguanide used to help manage blood sugar levels in type 2 diabetes. The drug is generally considered to be the most widely prescribed diabetes drug in the world.
Looking to advance your pharmacy career? Rx relief can help!
If you are a pharmacist looking for work, Rx relief is ready to help you. We are one of the nation's leading pharmacy placement firms. Rx relief has received Best of Staffing awards from both clients and talent. Find out what Rx relief can do for you. Give us a call today.