Tips on Combating Drug Misuse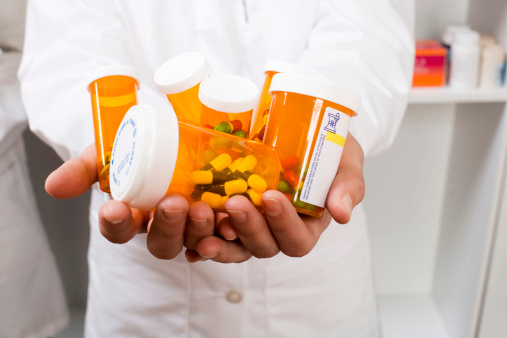 Drug misuse is widespread around the country, according to a national laboratory testing company. About half of all those tested by the company had combined drugs that should not be taken together. Patients were also either taking more drugs than they should, not taking enough, or not taking the prescribed medication at all.
Drug misuse is likely to remain a big problem because half of the people in the United States have some type of chronic condition, necessitating long-term medication usage.
These findings are alarming because taking certain drugs together can have potentially severe consequences, leading to conditions such as coma and even death. One example of this is using opioids and sedatives together.
Because of their position in healthcare, pharmacists play a major role in combating this rising level of drug misuse.
What Pharmacists Can Do
First, pharmacists can encourage patients to ask questions about the medication or medications they are taking. Pharmacists can talk to patients about the harmful effects of drug interactions and the correct dosages. Also, pharmacists should encourage patients to ask questions when buying over-the-counter drugs.
Second, pharmacists can participate in medication synchronization programs. Pharmacists set up a schedule for patients to pick up all of their medications at the same time each month. This gives pharmacists a chance to stay up to date on what medications patients are taking and talk with patients about their medication dosages and schedules.
Many members of the National Community Pharmacists Association take part in a medication synchronization program sponsored by that organization called SimplifyMyMeds.
Third, pharmacists need to become more active with medication therapy management. As part of a patient's healthcare team, the pharmacist reviews the entire medication regimen of the patient, enabling the pharmacist to see where there may be problems, such as gaps in care and redundant therapy if there is more than one healthcare provider.
The good news is that as states move to an emphasis on quality of care, the trend will be to have more pharmacists become involved in medication therapy management.
At Rx relief, we focus on the elements that make each person unique. We solicit feedback continually to make our service responsive to your needs. Rx relief has been rated among the best of staffing firms by the American Staffing Association. If you are looking for a pharmacy position, give Rx relief a call today.