Tips For Your First Day In A New Pharmacy Job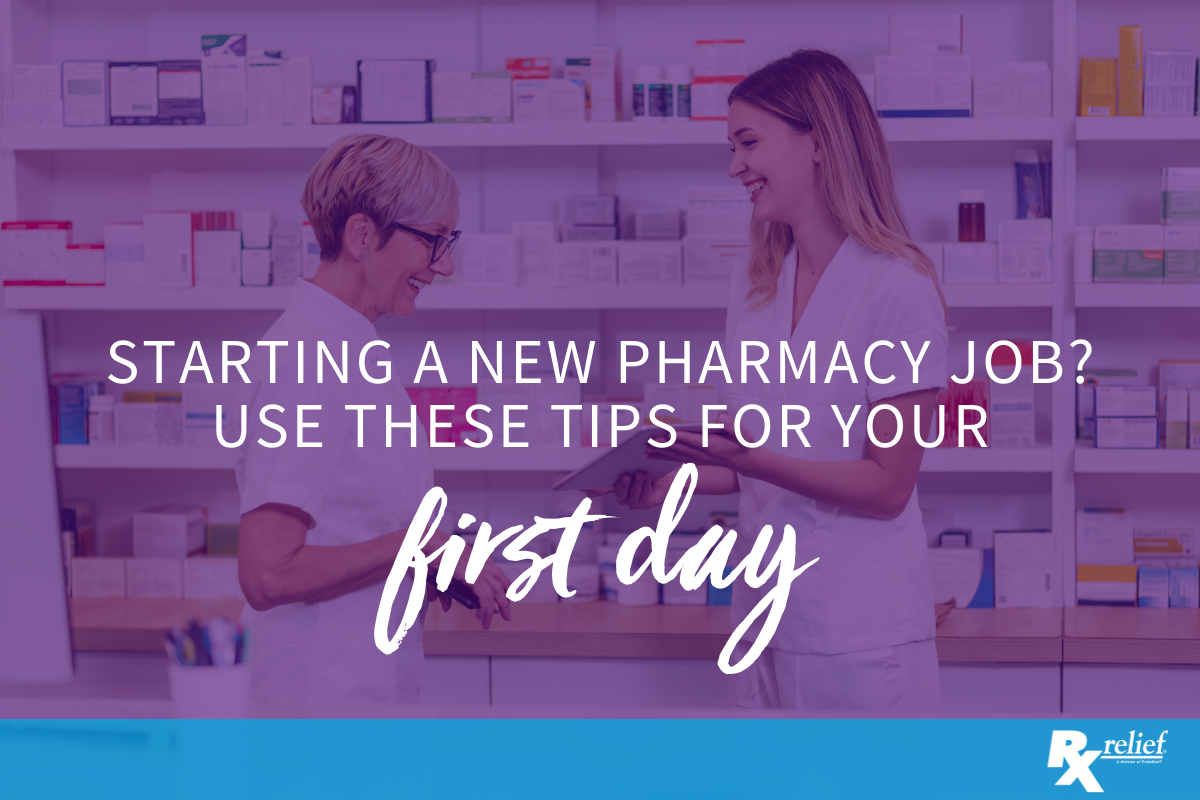 The first day on a new job is always exciting and more than a little stressful. There is a lot of information to absorb. And you want to make a good impression with your coworkers and supervisor by demonstrating your efficiency and reliability.
Here are a few tips to ensure your first day is a successful one.
1. Arrive early
Make sure you arrive at the pharmacy at least 15 minutes before your starting time. You don't want to be late on your first day on the job. Use the extra time to get familiar with the building and the environment and get started on any paperwork you need to do.
The day before you start, check in with the pharmacy manager to see if there's anything that you ought to know about the store or its operation. Put together a cheat sheet for any information you need to know on paper small enough to fit into your white coat.
Take a pen and notebook to take notes.
2. Ask questions
You will probably need to know information about processes and procedures and where things are located, so don't hesitate to ask questions about these things. Other information you should check on is the alarm system's location, when controlled medications are filled, and passwords for the computer system. You may also need to learn other operations on the computer system for accessing different information. In addition, you may have to learn door codes, insurer billing codes, usernames, and the process for looking up standard medical insurers. Again, having a notebook will come in handy to record this information.
3. Morning of the first day
Log in the fridge and freezer temperatures. Sign the pharmacist logbook if that is required. Log on to the computer and open up all the windows you might need to use.
4. During the shift
Make sure you drink enough water and take occasional breaks. If you encounter a problem and there is no other pharmacist at your location, don't hesitate to call a pharmacist at other locations. Be extra thorough about verifying data and medications to make sure you don't make any needless mistakes on the first day of the job and help you get acquainted with the process.
5. At the end of the shift
Leave any relevant notes for the next person. Note the freezer and refrigerator temperatures. Check the locks.
Apply to Your Next Opportunity
If you are a pharmacist looking for your first job or a new career challenge, join one of the nation's leading pharmacist placement firms. Voted Best of Staffing by both clients and talent, Rx relief is a specialty staffing company providing supplemental pharmacy professionals for all pharmacy practice settings. As a member of our team, you'll enjoy a customized approach to your career needs as well as comprehensive benefits! Join our dynamic team, apply today!