5 Steps For Becoming A Rockstar Pharmacy Tech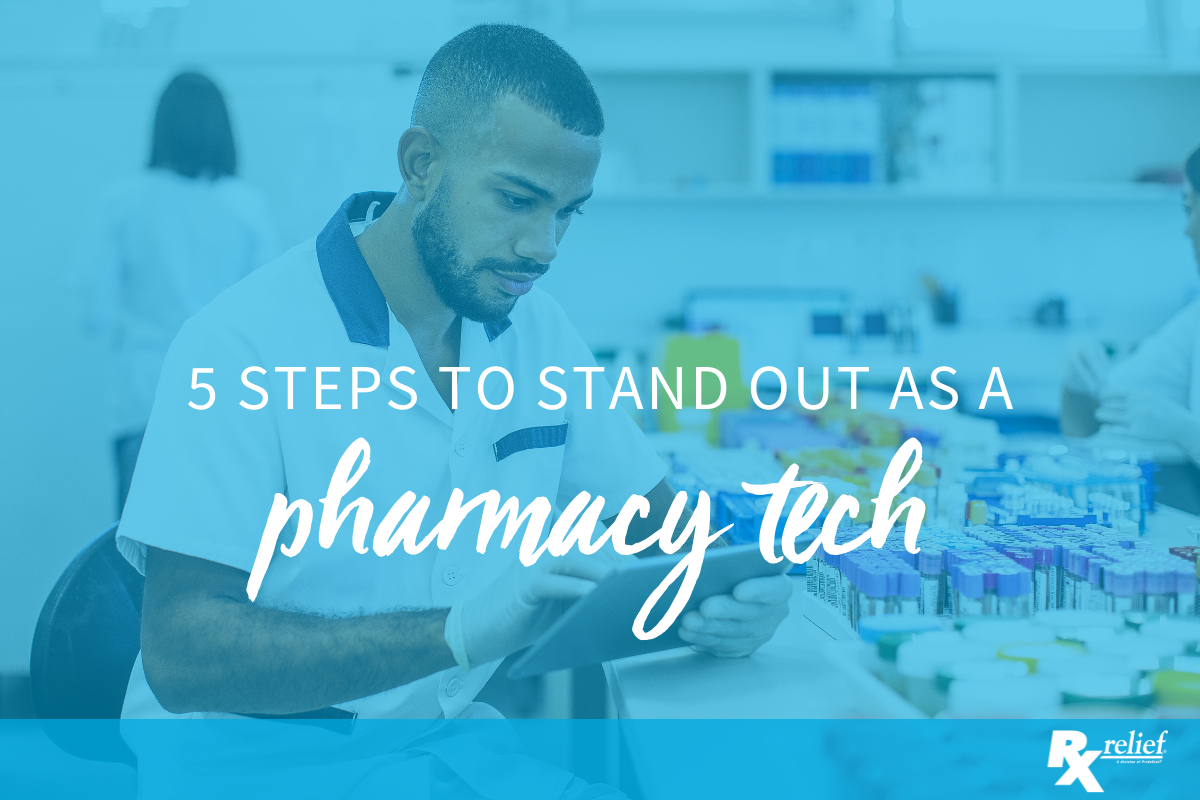 What are the qualities and behaviors that make a top-notch pharmacy technician? That is the burning question for anyone finding new talent to join their team. Rx relief breaks down a few ways you can stand out among other pharmacy technicians in the job market right now.
1. Strong desire to learn
To become good at your job, you have to realize that learning is an ongoing process that you will be engaged in throughout your career. You need to embrace this process.
Your willingness to learn also shows the enthusiasm and energy you have for your job, which will make a good impression on other pharmacy staff.
2. Taking the initiative
To be the best, you need to be proactive, ask questions, and take it upon yourself to increase your knowledge.
You need to take the initiative to volunteer for new tasks and projects and expand your responsibilities.
What will make you a top performer is taking the time to learn the skills needed to complete your tasks without needing a lot of hand-holding
3. Putting the patient first
Top pharmacy technicians are always striving to provide the best service possible to receive the best care possible. They are aware of the little things that can make a difference, such as making sure that deliveries are made on time so that other healthcare professionals can do their jobs better, or delaying a break a few minutes to take care of a new order, or working a little more quickly to deliver pain medication for a patient who is suffering.
4. Looking ahead
They try to help out people who will be working following shifts. If, for example, a pharmacy tech sees that the supply of a particular drug is low, they will try to find ways to help out people on the next shift deal with the medication shortage.
Exceptional pharmacy techs also look a few days ahead to see what problems might occur and make plans to handle them.
5. Working to reduce waste
Good pharmacy techs make an effort to improve inventory management and reduce waste where they can. For example, one pharmacy tech who worked with sterile products maximized the recycling of unused products. The tech was able to return unused products to the pharmacy whenever she could and labeled everything so that it was clear what products could be reused.
Find Your Next Pharmacy Tech Role with Rx relief
If you are a pharmacist looking for your first job or a new career challenge, join one of the nation's leading pharmacist placement firms. Voted Best of Staffing by both clients and talent, Rx relief is a specialty staffing company providing supplemental pharmacy professionals for all pharmacy practice settings. As a member of our team, you'll enjoy a customized approach to your career needs as well as comprehensive benefits! Join our dynamic team, apply today!