Three Reasons Why Regular Process Audits In Your Pharmacy Are Critical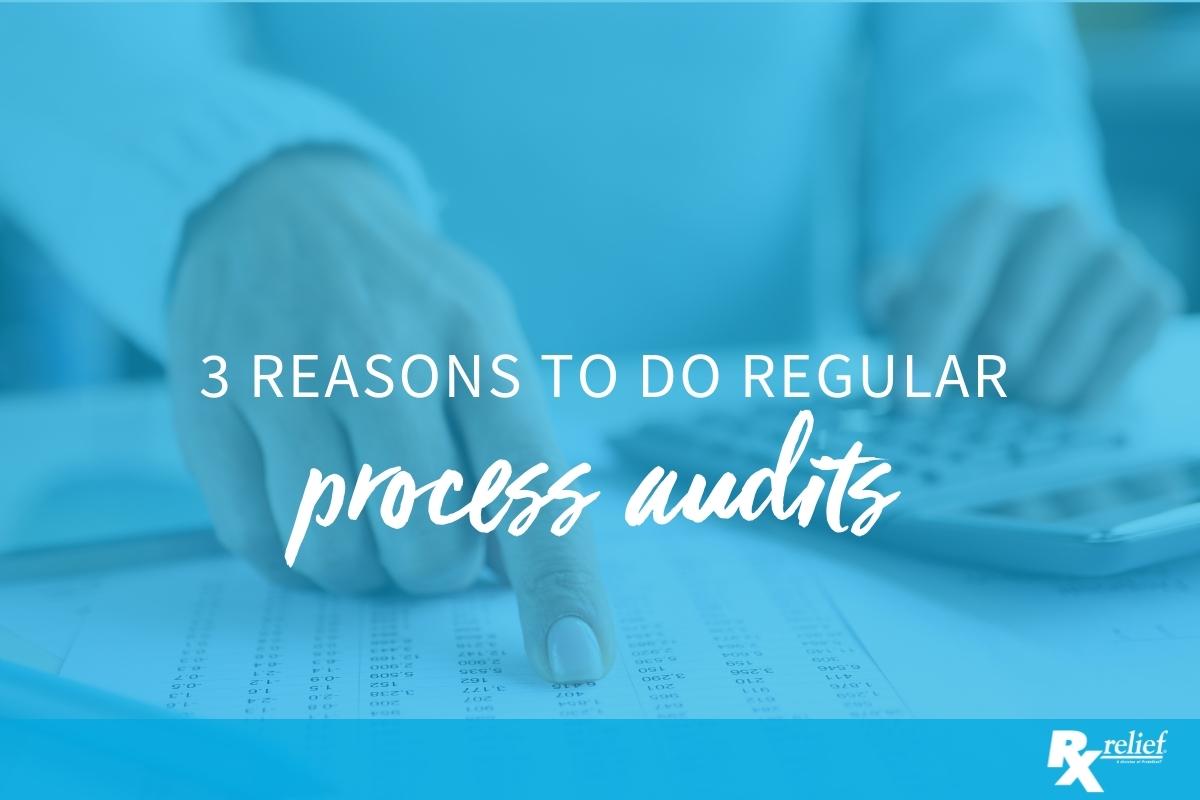 An audit is an assessment of an organization's operations to determine how effective they are. In a pharmacy, audits are essential to provide an objective review of its control of medications and to monitor the movement of drugs. The audit is intended to evaluate the procedures in place to determine how well they are working.
Here are some other reasons why audits are crucial:
To ensure risks are being managed
Managing risks in a pharmacy is crucial to safeguard the health and safety of the patients. Risk is a concept that is used to describe the probability that a person could be hurt and how serious the harm might be if there is some kind of error.
To manage risks effectively, pharmacies need to have systems in place, as well as well-trained staff. Pharmacies also need to have controls in place to enable staff to review errors that have been made and to determine what caused those errors. Risk management, which includes audits, is also involved in identifying areas where problems are most likely to occur and taking steps to reduce the possibility of missteps occurring.
To ensure medications are tracked effectively
Pharmacies need to store their medications in a secure location and also monitor those types of drugs that are at greater risk for theft or misuse.
Pharmacy staff need to protect medications not only when they are stored, but during stocking of the drugs, when doing inventory, as well as tracking and documenting who has control of the drugs as they move through the supply chain.
Pharmacies need to establish controls so that only the appropriate licensed staff are handling the drugs when they are needed for patient care. Auditing is necessary to ensure that all of these requirements are being met and to evaluate how well controls are working.
To ensure compliance with regulations
Some of the most substantial fines on healthcare organizations levied by the DEA have been for lax management of controlled substances and not adhering to requirements for their usage.
Government regulations cover such things as record-keeping guidelines for ordering and buying controlled substances, the transfer of drugs, and the return of medications. There are also government regulations covering the disposal of medications. Disposal procedures need to comply with both federal and state regulations.
Looking to recruit great pharmacists?
If you are an employer looking for pharmacists, Rx relief is ready to help you. We are one of the nation's leading pharmacy placement firms. Rx relief has received Best of Staffing awards from both clients and talent. Find out what Rx relief can do for you. Give us a call today.