Important Pharmacy Leadership Skills You Should Have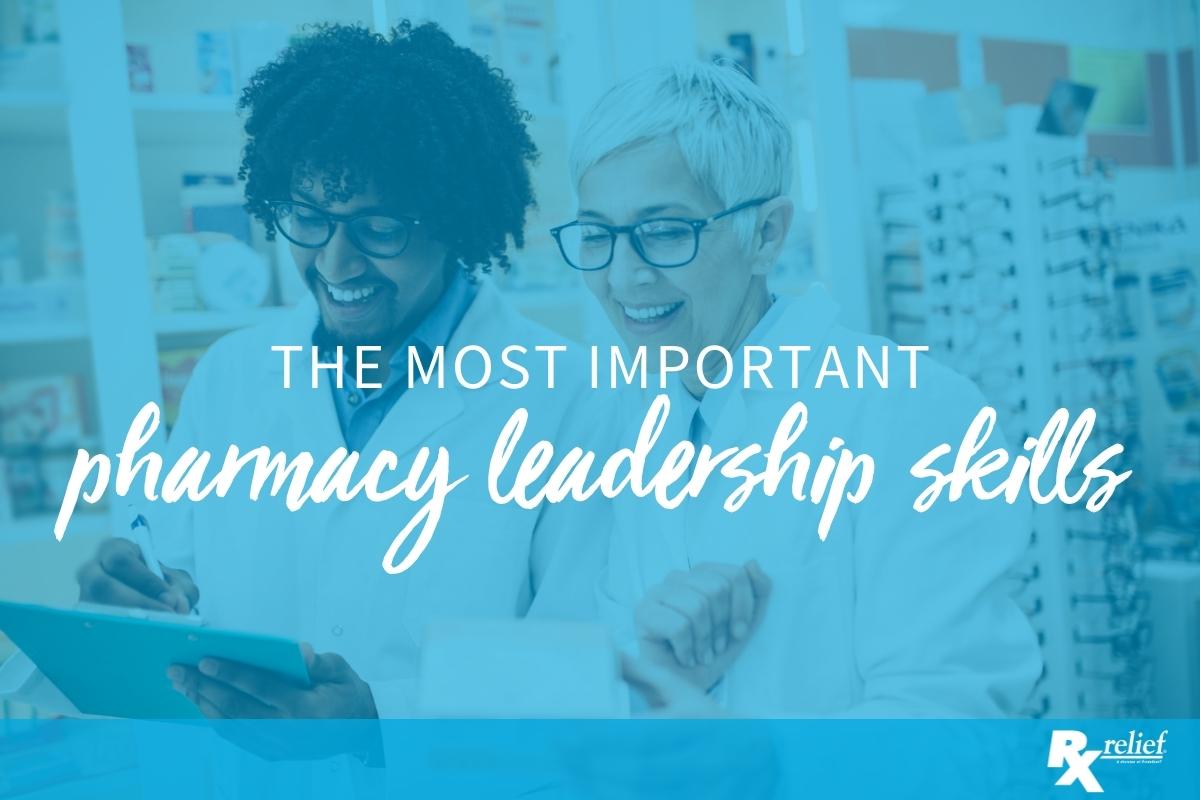 Some people believe that great leaders are born, not made. But leadership experts know that this is not the case at all. It takes work to become a good leader and to develop the skills needed to manage effectively. Here are some of the most important skills that a leader needs to have:
Knowing how to establish clear goals.
Good leaders are good communicators. They know how to set a clear direction for their pharmacy and for their staff. The pharmacy staff know exactly what is expected of them and how their performance is going to be measured.
Everyone understands the values that underlie the goals and the reasons for those goals, as well as how those objectives are going to be achieved.
Knowing how to motivate.
The best leaders know how to motivate and inspire their employees to give their best. Leaders do this by demonstrating the trust and faith they have in their people to get the job done. Exceptional leaders recognize and reward the effort of their workers and show how much they value them.
Leaders push people to be their best, but they also establish a culture of support and collaboration.
Character.
Good leaders have integrity. They do what they say they are going to do. They follow through. They don't ask their employees to do anything that they would not do themselves. They set high standards, but they hold themselves to even higher standards.
They expect loyalty from their employees, while showing their loyalty in return. Good leaders know it is a two-way street.
Professional development.
Good leaders know the importance of career growth for their employees. Giving employees the training and knowledge they need to move ahead in their careers, as well as the opportunity to use their skills is a sign of an exceptional leader.
Continual learning.
Good leaders utilize feedback from employees to learn how things are going and what concerns they have. Good leaders not only want to hear about problems but also the ideas employees have for improvements.
Good leaders are also continually upgrading their skills to become better at their job. This can be achieved by continually learning through reading and discussion with other leaders.
Looking to hire great pharmacy professionals?
If you are an employer looking for pharmacists, Rx relief is ready to help you. We are one of the nation's leading pharmacy placement firms. Rx relief has received Best of Staffing awards from both clients and talent. Find out what Rx relief can do for you. Give us a call today.