September 21, 2022
A Pharmacist's Guide for Turning an Upset Customer Into a Calm Customer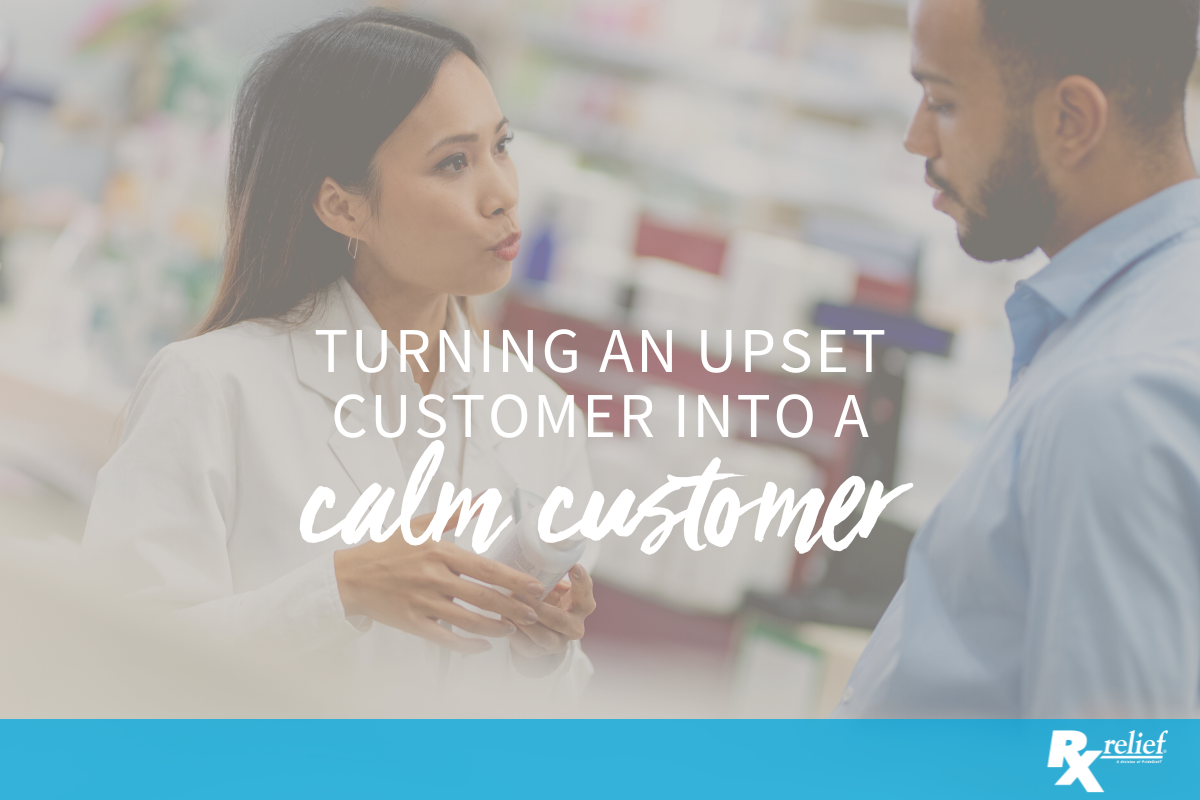 Anyone who's worked in a pharmacy knows that, from time to time, you have to deal with an angry customer. Here are some ways to do it effectively:
Offer reassurance.
Whatever the problem is, you need to reassure the person that you are there to help them and that you are going to focus on taking care of their problem. You need to talk in a calm and measured tone of voice. Raising your own voice will only make the situation worse, as the customer is probably talking at a higher volume as well.
What you don't want to do is tell them to calm down or lecture them in any way about their behavior or their attitude. This is guaranteed to only increase their anger and make things more difficult for you.
Again, it is most important for you to maintain your composure, speak calmly, and reassure them that you are focused on their problem.
Find an isolated location where you can talk more freely. Apologize to the person, whether it is necessary or not. You want to maintain good relationships with your customers, so you need to let them know that you understand their frustration.
Listen.
The next step is to ask them to explain as best they can what the exact nature of the problem is. At this point, the most important thing for you to do is simply listen to what they have to say. Ask questions to get a complete picture.
Give them time to vent their frustration as much as they need to. Don't interrupt them or cut them short. Give them time to explain.
Correct.
Once you understand what the problem is, formulate some plan of action that you can take to address it. Explain exactly what steps you are going to take to the person and how long you expect the fix to take.
Ask the person what they would like you to do about the problem.
Looking for a great job in pharmacy?
If you are a pharmacist looking for your first job or a new career challenge, join one of the nation's leading pharmacist placement firms. Voted Best of Staffing by both clients and talent, Rx relief is a specialty staffing company providing supplemental pharmacy professionals for all pharmacy practice settings. As a member of our team you'll enjoy a customized approach to your career needs as well as comprehensive benefits! Join our dynamic team, apply today!