What To Do When Prescription Errors Happen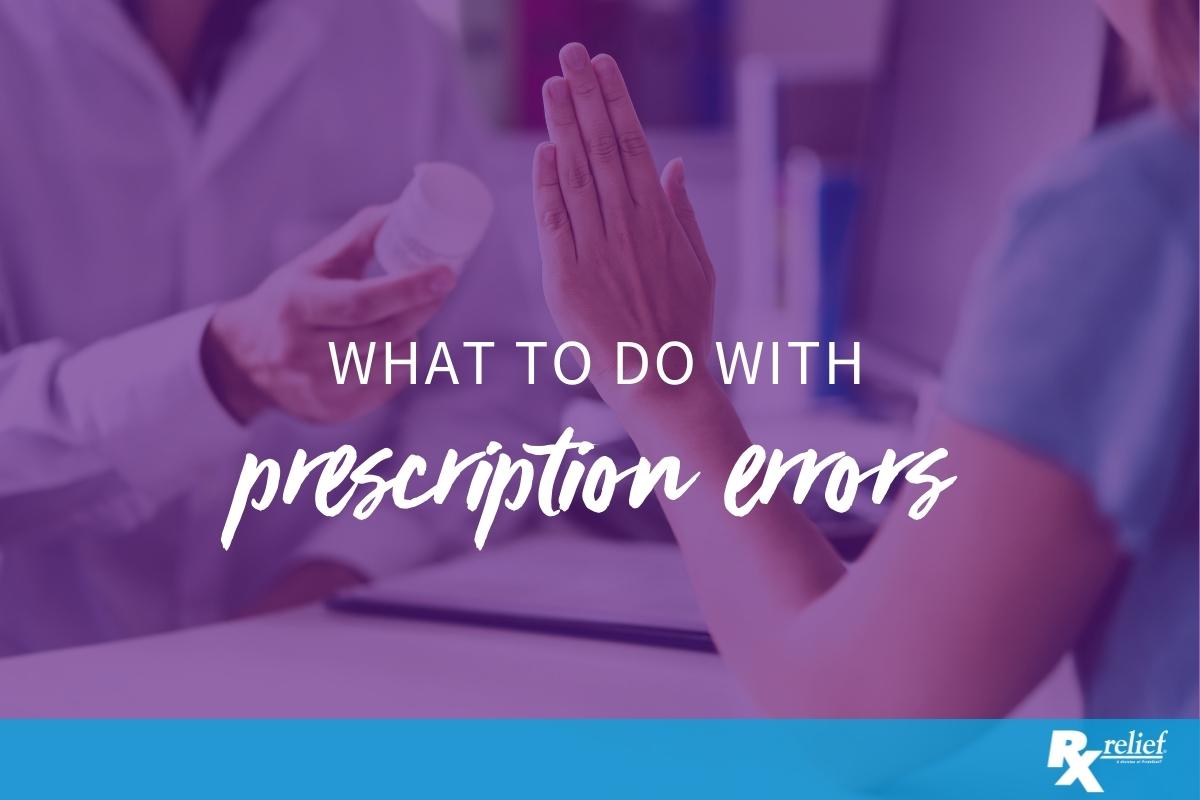 As much as you try to avoid it, sometimes a prescription error will be made. When a patient comes in and informs you that they were given the wrong medication, how should you respond? Here's what to do.
Gather information.
The first thing to find out is whether or not the person has taken any of the medication, and if there have been any negative side effects. Whether or not there have been any noticeable problems, you should still contact the person's physician as soon as possible and give them whatever information you can about the drug.
You should also contact a drug information center for help.
Check with the patient as well to find out if there is anything that he or she would like you or the doctor to do or any questions they may have about the incident. If the patient wants to make a complaint, provide them with the names of any medical organizations that handle such issues.
Apologize.
The patient will understandably be upset in this situation, and you need to show them that you're sympathetic to their circumstances and concerned about their well-being.
Conduct an inspection.
Examine the medication and the container itself. This might help you to discover what might have gone wrong in dispensing the drugs. Also, store the medication in a safe place so that you have it available if you need it for further investigation.
Investigate.
You need to conduct a detailed investigation to figure out exactly why the error occurred. Some health care authorities believe that doing a root cause analysis is one of the most effective ways of finding out what went wrong.
With this method, you first define what the problem is. Then you gather data and use the information you have to identify the causal factors. Next, you look for root causes, working backward in a cause-and-effect chain to find the original cause of the problem. Then you develop solutions.
Looking to hire skilled pharmacists?
If you are a pharmacist looking for your first job or a new career challenge, join one of the nation's leading pharmacist placement firms. Voted Best of Staffing by both clients and talent, Rx relief is a specialty staffing company providing supplemental pharmacy professionals for all pharmacy practice settings. As a member of our team you'll enjoy a customized approach to your career needs as well as comprehensive benefits! Join our dynamic team, apply today!