The Go-To Guide to Become a Pharmacy Manager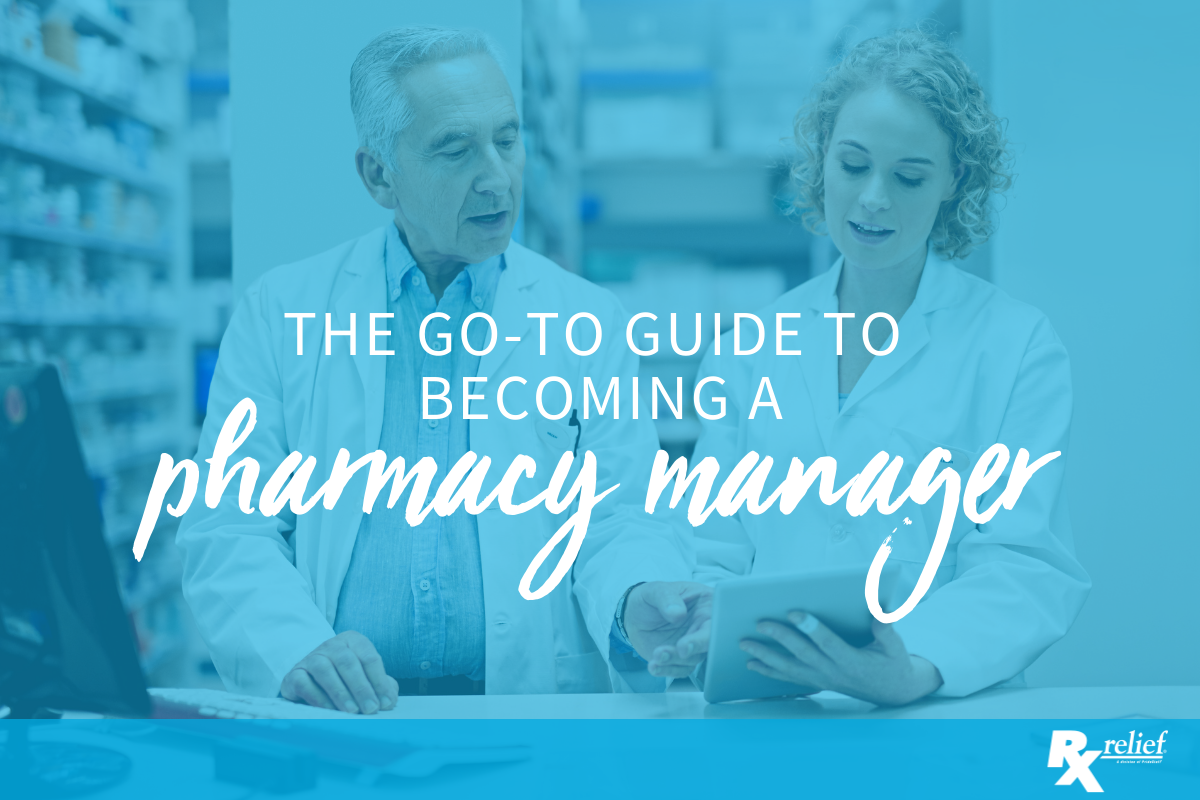 To be a pharmacy manager, you have to prepare yourself to be successful in the position. That means acquiring some of the skills you will need to run a pharmacy, the managerial skills that will help you to be an effective leader. Here are some tips on cultivating those skills.
1. Learn administrative skills
As a pharmacy manager, you will have many different administrative duties in addition to dispensing. These may include things like reporting, scheduling, conducting reviews, doing inventory, audits, and other duties.
To prepare yourself for the job, you should take steps to acquire these skills. You can do this by talking to your supervisor where you work to see if you can add some administrative responsibilities to your role so that you can get experience in these areas.
2. Learn how to plan and set priorities
As a manager, you will have more duties and a greater variety of tasks to handle. It may seem like they're coming at you faster than ever. To prepare for this kind of situation, you will need to learn how to plan and set priorities.
Setting priorities involves determining what is most important and urgent and making sure those things get done first. Planning means learning how to schedule and block out time to accomplish the tasks that you need to.
3. Learn how to measure outcomes
As a manager, you will be responsible for the productivity of your staff. You will need to measure the results of your pharmacy's operations. To do so, you will need to learn what outcomes to measure and how to do it.
4. Become familiar with government regulations
As a manager, you will need to run your pharmacy in a safe, lawful, and ethical way. You will need to know how to comply with the board of pharmacy regulations, DEA rules, and store policy.
5. Develop your soft skills
These are the skills involved in being a good leader. As a manager, you will have to know how to work with your staff. That means having good communication skills, good organizational skills, good analytical skills, and empathy.
6. Embrace continual learning
If there is one theme that runs through all of these tips, it is the importance of learning new skills, new information, and new ideas. Learning never stops and if you are in a management position, you need to embrace learning as a way of life.
Books on management can be a great resource to help you in the position, giving you information about decision making, people management, setting goals, hiring, and interviewing. Two good books to read are Peter Drucker's The Practice of Management and Belker and Topchik's The First Time Manager.
7. Find a mentor
Having a mentor can be an enormous help if you plan to become a manager. Your mentor can be an experienced pharmacist himself, one who has managerial experience. This person can give you valuable advice and counsel on how to become a manager and how to handle the job.
8. Prepare for the interview
You should have an idea of what questions you might be asked at a pharmacy manager job interview. A quick check online will give you an idea of the most common types of questions. You should have some idea how to answer them before you even go into the interview. These questions will cover the essential skills you have that make you a good manager, when you suspect fraud with a prescription, describing a prescription drug recently taken off the market, responding to a customer who claims an expired medicine was issued, and your knowledge of electronic pharmacy management systems.
Connect with Rx relief Today
If you are a pharmacist looking for your first job or a new career challenge, join one of the nation's leading pharmacist placement firms. Voted Best of Staffing by both clients and talent, Rx relief is a specialty staffing company providing supplemental pharmacy professionals for all pharmacy practice settings. As a member of our team, you'll enjoy a customized approach to your career needs as well as comprehensive benefits! Join our dynamic team, apply today!