How Networking Can Help You Find Your Next Pharmacy Superstar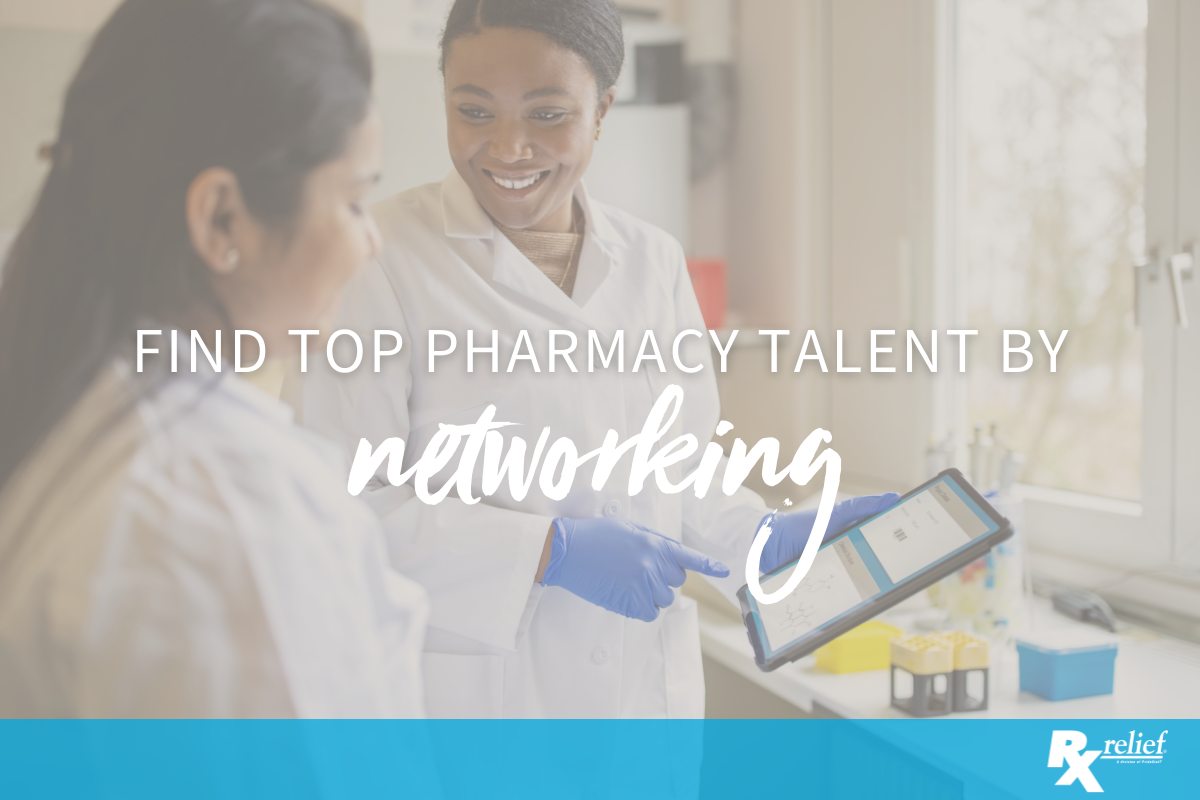 Job seekers know the value of networking when looking for employment. But the same is true for employers who are also looking for top talent. Networking can be a very effective way to find new people. It can add an entirely new dimension to your job search strategy, augmenting other approaches like job postings.
Here are some ways that you can leverage networking to your advantage.
1. Employee referrals
As an employer, you have a built-in network with your workers. Each of them has his or her own circle of professional contacts whom they can consult to identify possible job candidates.
Surveys have shown that the average person has almost 400 LinkedIn connections and more than 100 Facebook friends. That is a huge network that your employees can tap into.
Your employees are also the best advertisement for your pharmacy. If they share with others how much they like working at your business, it is likely to attract more job candidates.
2. Personal networking
As a pharmacy supervisor, you have no doubt built up your own network of contacts, whether they be friends, colleagues, or people you have met through social media. It is important to stay in touch with these people. By maintaining contact, you build closer ties with them and greater trust. They can be valuable resources when you're looking to fill a position.
You can also network by staying active in your community and professional organizations. You can attend conferences and other gatherings of pharmacy groups to meet new people and expand your network. These are also people that you can draw upon when you are looking to hire.
Another way to enlarge your network is by staying active in the community. You can do this through volunteer work or by joining various community organizations. These too can be a resource when you are looking to hire.
3. Keep in touch
Keep in touch with potential job candidates even if you do not currently have any openings. If you find an exceptional pharmacy candidate, don't let them slip away by neglecting to cultivate them. Keep the lines of communication open through social media or email.
Check-in with them occasionally to see how they're doing and what their future plans are.
Find Your Next Superstar with Rx relief
If you are an employer looking for pharmacists, Rx relief is ready to help you. We are one of the nation's leading pharmacy placement firms. Rx relief has received Best of Staffing awards from both clients and talent. Find out what Rx relief can do for you. Give us a call today.