Improve Your Communication with Doctors' Offices Using These 5 Tips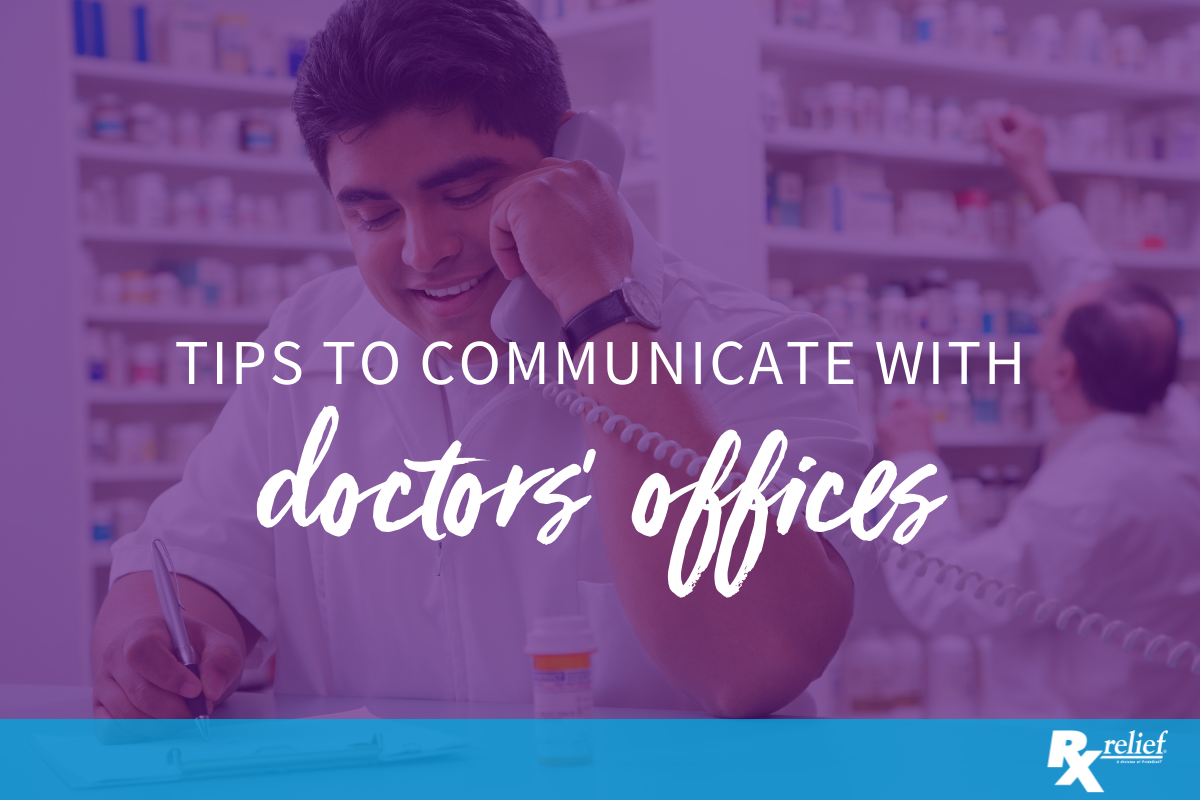 Working as a pharmacist, you will be routinely interacting with physicians, and so it's important to have a good relationship with them so that you can provide the best service to patients. That also means having effective communication.
Here are some tips on how to improve the lines of communication with doctors.
1. Call the physician without delay
When cases arise where medication is not in stock or not part of your inventory, it is better to call the doctor immediately while the patient is still at the pharmacy, rather than just telling the patient you don't have the drug and making them return to the doctor.
This just causes more delay and more back and forth between the pharmacist and the physician.
2. If you have questions about a prescription, discuss it with the physician
You may have a question about a prescription, and may not consider the medication safe for the patient. Instead of reacting instinctively, and telling the patient, they should not be taking the drug, check with the physician first.
He may know something you do not. By communicating only with the patient, you're more likely to harm your relationship with the physician.
3. Let the physician know about more inexpensive alternatives to drugs
The physician may not be up to date on the latest pricing structures for different drugs. They would probably appreciate being notified when a more inexpensive alternative is available to a drug that they have prescribed.
4. Let the physician know if you suspect a person is trying to get drugs
You should let a physician know if you believe a person is simply feigning illness to get prescription drugs because of a possible addiction. You should also notify the physician if you believe a prescription for a controlled drug is not appropriate or violates DEA regulations.
This is by far a better course of action than simply refusing to fill the prescription or reporting the physician to the medical board.
He or she may have a good reason for a particular prescription — sometimes the amount of medication needed exceeds the usual doses. It is also possible that a physician may not be aware of a particular regulation, and the prescription could simply be an honest mistake.
5. Talking to a physician about a medication error
If the physician makes an error, you will need to discuss it with him or her. The best way is simply to approach them politely and professionally. Explain the situation and tell them that you are concerned that an error has been made.
You also need to listen to what the physician has to say about your concern. You may learn more about the patient's medical history, their particular diagnosis, or other pertinent information. Since pharmacists generally don't have access to medical records, the physician may be aware of certain conditions that you are not.
Build Your Career
If you are a pharmacist looking for your first job or a new career challenge, join one of the nation's leading pharmacist placement firms. Voted Best of Staffing by both clients and talent, Rx relief is a specialty staffing company providing supplemental pharmacy professionals for all pharmacy practice settings. As a member of our team, you'll enjoy a customized approach to your career needs as well as comprehensive benefits! Join our dynamic team, apply today!