Taking All Your Meds? There's an App for That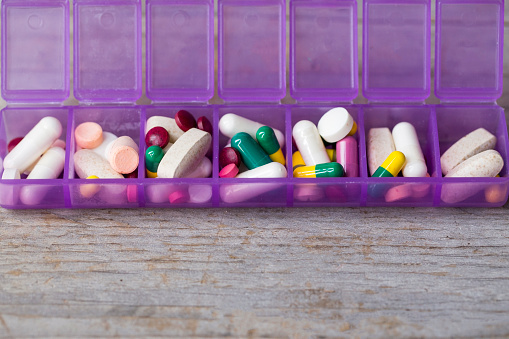 One of the major challenges pharmacists face is helping patients adhere to their medication regimens. Not taking medications is a common problem that has a big effect on health outcomes, increasing both mortality and morbidity. Half of all medications prescribed each year are not taken the way they are supposed to be. People don't comply because they simply forget.
But now, technology can help with this stubborn problem in the form of mobile apps. Research has shown these apps can help people stick to their medication schedules, even older adults who may not have had much experience using them.
There are hundreds of these apps on the market today, but studies have shown the following four to be the most effective and they are all free.
Mango Health
This app allows the user to create reminders, drug interaction warnings, refill alerts and a medication record. It also offers an incentive for users to maintain their regimens. Those who adhere to their schedules can accumulate points they can redeem for prizes.
MyMeds Medication Management
This app can send reminders by text and email, as well as push notifications. Another feature enables the user to learn about the medications they are taking and how they help treat illness. This app also lets others see your medication regimen – family, friends and healthcare providers – so they can help you maintain adherence.
MediSafe Meds and Pills Reminder
This app can work with other software to enable users to monitor their blood glucose, blood pressure and weight. It also has information about interactions between food and drugs. And it makes getting reminders a little more interesting because you can be notified in different ways, such as by Darth Vader or Austin Powers.
Dosecast Medication Reminder
Dosecast offers a wide array of sounds and ways of being notified. For example, you can set the reminder to repeat after a certain amount of time or to sound continually until you turn it off. It also has the equivalent of a snooze button. Users can set dosage reminders for a daily, weekly or monthly time frame and alert for the maximum number of allowable doses to prevent overdose.
This app also tracks how much of the medication you use, so it knows how much you have remaining, and can send refill reminders. It also maintains a medication record.
About Rx relief
Rx relief is one of the nation's leading pharmacist placement firms. Voted Best of Staffing by both clients and talent, we are a specialty staffing company providing supplemental pharmacy professionals for all pharmacy practice settings. As a member of our team, you'll enjoy a customized approach to your career needs as well as comprehensive benefits. Join our dynamic team, apply today.