Average Pharmacist Salary Across the U.S.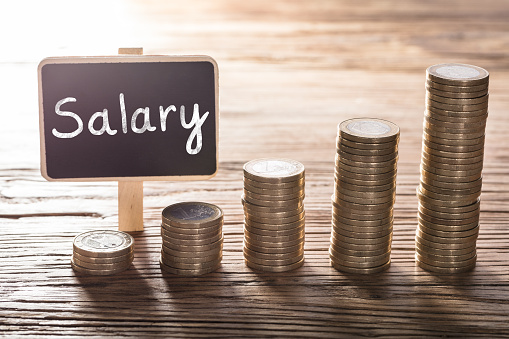 What are pharmacists earning these days? According to PayScale.com, salaries for pharmacists around the country range anywhere from $83,000 and $135,000 a year. The median yearly salary is $110,000.
There are several factors that influence salary, such as geographical location, who the pharmacist works for, how much experience they have and what setting they work in.
Experience has a greater influence on salary at the beginning of a pharmacy career, rather than later on, according to PayScale. For example, the average salary for pharmacists with up to five years of experience is $109,000 a year. For pharmacists with six to ten years of experience, it jumps up to an average of $117,000. But after the tenth year, increases tend to be smaller. Pharmacists with 10 to 15 years' experience earn an average of $120,000 a year, and those with more than 20 years' experience earn an average of $121,000 a year.
PharmacyWeek Figures
According to PharmacyWeek, nuclear pharmacists earn more than any other type, at nearly $68 an hour. Hospital staff pharmacists earn about $62 an hour, while retail pharmacists earn about $60 an hour.
The state with the highest paid pharmacists continues to be California because of the higher cost of living, according to PharmacyWeek. The average salary in the Golden State is $148,000 a year. Second highest on the list is Nevada, with an average salary of nearly $132,000. Number three is Alaska at $130,300. Number four is Kentucky at $129,300, and number five is Maine at $129,100.
At the other end of the scale, the state with the lowest average pharmacist salary is South Dakota at $115,400. The next lowest is Iowa at $115,500. Iowa is followed by Nebraska at $115,700, Pennsylvania at $116,300 and Rhode Island at $116,500.
Pharmacists in the western part of the country generally earn the most, with average salaries around $143,500 a year. Those in the northeastern United States generally earn the least, averaging $119,100 a year.
As PayScale and PharmacyWeek demonstrate, salary data will vary depending on the source used. What all sources show, however, is pharmacists, in general, experienced slight increases in salary in 2017, while employment remained relatively stable.
Looking for a great pharmacy job?
If you are a pharmacist looking for a job, Rx relief should be the first place you go. We have a track record of success in placing pharmacists with the best of staffing awards to prove it. Give Rx relief a call today.