Spread a Little Love This Valentine's Day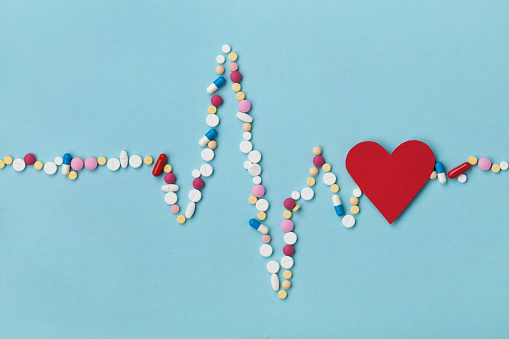 As everyone knows, Valentine's Day falls on February, 14th. It is a time when we let our loved ones know how much they mean to us. In keeping with this sentiment, this post is about how pharmacists can spread a little love of their own this time of year, mainly by demonstrating their empathy for their patients.
There are various ways pharmacists can do this.
Respect your patients.
That means showing tolerance and understanding for your patients' beliefs, opinions and feelings, even though you may not always agree with them. You can do this by introducing yourself when you meet them, getting their permission to talk to them and taking the time to listen to what they have to say.
By showing them respect, they will respect you in return, and it will improve your relationship with your patients, enabling you to get more accurate information and better treat them.
Encourage patients to talk about their feelings and frustrations.
Take the time to listen to them, to their concerns and fears. You need to help them not to feel self-conscious in talking about themselves. Don't rush them or brush aside their comments.
Put yourself in the place of the patient.
Try to understand what they are going through, the difficulties and challenges they are facing. There could be more to it than just the illness they are dealing with. Keep in mind their cultural and religious background to better understand their feelings.
Acknowledge the fears that patients have.
Pharmacists are often the first healthcare professionals many patients see, so the patient may talk to the pharmacist about symptoms they are having along with the fears these symptoms arouse. The pharmacist should not ignore or downplay these fears but acknowledge what the patient is feeling and going through.
Mirror patients' responses.
This is simply repeating back to the patient what they have told you or repeating it in your own words. For example, if the patient says something like, "I feel nauseous and just awful," the pharmacist could respond with, "You're feeling awful? Tell me about it."
This gives the patient confidence the pharmacist has heard them and understands how they feel.
About Rx relief:
At Rx relief, we take a personal interest in each of our candidates. Our staff is passionate about what they do and work to find the right job for each person. Rx relief has received a number of awards for our service. Give Rx relief a call today.