Pharmacist Shortage in 2018 and Beyond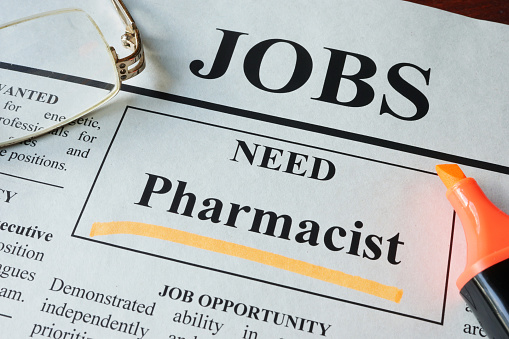 Is there a shortage of pharmacists? The short answer here is no. At this point, there is a rough equilibrium between supply and demand in the pharmacy profession, with the scales tipping just a little more to the supply side.
Pharmacist Demand Indicator trends show the job market held steady from 2012 to 2016, indicating that demand was slightly greater than supply during those years. Beginning in 2016, however, the job market appeared to hover around a rough balance between supply and demand through 2017.
A Shortage in the Past
From the 1990s to 2007, there was a sizable shortage of pharmacists because of the increase in pharmacy openings at chain stores, supermarkets and mass merchandisers. Jobs were easy to come by and salaries jumped a lot. Because of the shortage, however, existing pharmacy schools increased their enrollments and new schools – at least 50 – began opening.
As a result, the growth of new pharmacy graduates has been meteoric. In 2003, schools turned out 6,000 to 8,000 graduates a year, and that number has now roughly doubled. It was believed expanded care roles for pharmacists would absorb the increased numbers. But as it turns out, the increased growth was much more than was needed.
Supply and Demand
So, on the supply side of the equation, the number of graduates continues to grow. As of 2015, 17 new schools had not yet graduated their first classes, some newly expanded programs had yet to graduate their larger classes and new schools were scheduled to open within two to three years.
On the demand side, there is a lot of uncertainty. The U.S. Bureau of Labor Statistics projects a 6 percent increase in the number of jobs from 2016 to 2026, which is about average among all occupations. There may be enough new jobs created to maintain the equilibrium, but these projections are based on somewhat optimistic assumptions, according to healthcare experts.  
Pharmacists who track employment trends believe a surplus is certainly possible. They believe the job market is likely to be impacted by the growth of pharmacy programs until about 2023.
Looking for the Right Fit?
At Rx relief, we focus on the elements that make each person unique. We solicit feedback continually to make our service responsive to your needs. Rx relief has been rated among the best of staffing firms by the American Staffing Association. If you are looking for a pharmacy position, give Rx relief a call today.