Pharmacy Job Growth in 2018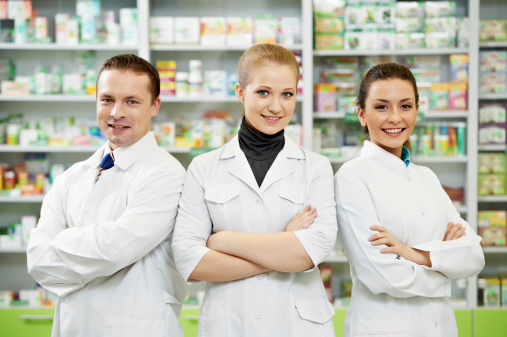 The latest figures available on pharmacy employment project a six percent increase in the number of pharmacy jobs from 2016 to 2026. That is about average among all occupations, according to the U.S. Bureau of Labor Statistics.
The demand for pharmacists is expected to grow in a number of different areas, including hospitals and clinics. Driving the demand will be the aging of the baby boom generation, the increase in chronic disease, and technological advances leading to new types of medications.
Pharmacist Demand Indicator
The Pharmacist Demand Indicator (PDI) for the third quarter of 2017, the latest period for which figures are available, shows that the highest demand in the pharmacy sector is for pharmacy managerial positions. There is a current supply shortage of skilled and experienced management professionals in pharmacy.
The PDI is compiled by a panel of people who hire pharmacists on a regular basis. It is based on their experience of the job market, and so is not entirely objective. The panel members represent the major geographic areas of the country as well as the different practice areas of the profession.
The PDI rating also looks at pharmacist demand in different settings. It found that there is a bigger demand for pharmacists in hospitals and clinics than there is in a retail setting. 
Geographical Outlook
Job growth appears to be greater in the western part of the country, where the PDI for all three categories is over 3. The growth in specialized pharmacy is highest, with a score of 3.8, while it is 3.12 for generalist/staff pharmacists and 3.54 for pharmacy managers.
The South appears to have the lowest growth, with all three indicators ranging from 2.49 to 2.63.
Trends
PDI national trend data shows that the job market held fairly steady at about 3.25 from 2012 to 2016, indicating that demand was greater than supply during those years. Beginning in 2016, however, the job market appears to show a bit more volatility, dropping down to 3 for the greater part of that year, jumping up again to about 3.25 for the first half of 2017, and then dropping to about 2.7 during the latter part of 2017.
Overall, the competition for pharmacy jobs is expected to increase, as the number of pharmacy schools has increased.
Looking for a Great Pharmacy Job? Rx relief Can Help.
If you are a pharmacist looking for your first job or a new career challenge, join one of the nation's leading pharmacist placement firms. Voted Best of Staffing by both clients and talent, Rx relief is a specialty staffing company providing supplemental pharmacy professionals for all pharmacy practice settings. As a member of our team you'll enjoy a customized approach to your career needs as well as comprehensive benefits. Join our team, apply today.