Study Finds That Pharmacist Intervention Reduces Opioid Use Post Surgery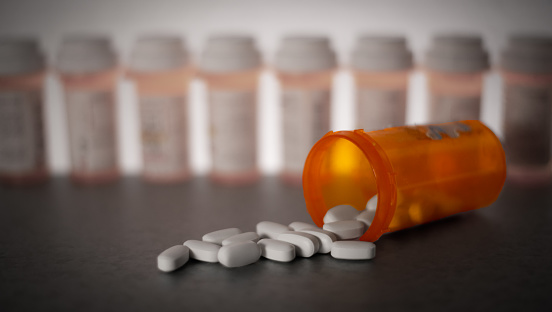 A program targeting the use of opioids by patients after joint replacement surgery halved the amount of the drug normally used, according to a recent article on the intervention. The reduction occurred primarily among hip replacement patients. Knee replacement patients had little reduction in opioid use, according to the study.
How the Program Worked
The program involved about 560 people. The patients were divided at random into two groups. The first group received no special follow-up instructions for their opioid prescriptions. The second group received much more detailed information about pain control – a brochure before surgery explained what they could expect after surgery for pain control and opioids; another brochure after the procedure provided additional information about opioids and pain control. Finally, pharmacists called patients using opioids 30 to 90 days after surgery to talk with them about their medication.
All the patients in the study were considered be at high risk for long-term opioid use. The researchers developed a prediction model to identify people at risk for opioid abuse who were likely to still be using opioids three to six months after surgery.
The Risk of Opioids
Opioids are an important part of pain therapy management, according to healthcare professionals. However, if a patient continues using the medication for at least 90 days post-surgery, they are more likely to continue using it for years afterward, according to research. This particular program proved by targeting people at risk for opioid abuse with educational materials and telephone support, medical personnel can reduce the use of opioids just after surgery, and, as a result, lessen the chances of long-term use as well.
This type of program can be used in different settings, according to the researchers.
The Prevalence of Opioid Use
In the early 90s, there were about 100 million opioid prescriptions filled; since then, the number has skyrocketed to around 250 million. Only primary care generates more opioid prescriptions than orthopedic surgery, where patients use the drug both before and after a procedure.
If you are an experienced pharmacist looking for a new career opportunity, Rx relief can help you find a position that fits your skills and background. Rx relief is one of the best pharmacy recruiting firms in the business, with superior expertise and resources. We deliver personal attention throughout the job search process to ensure our candidates are successful. Give Rx relief a call today.