Specialty Pharmacies Address Social Determinants of Health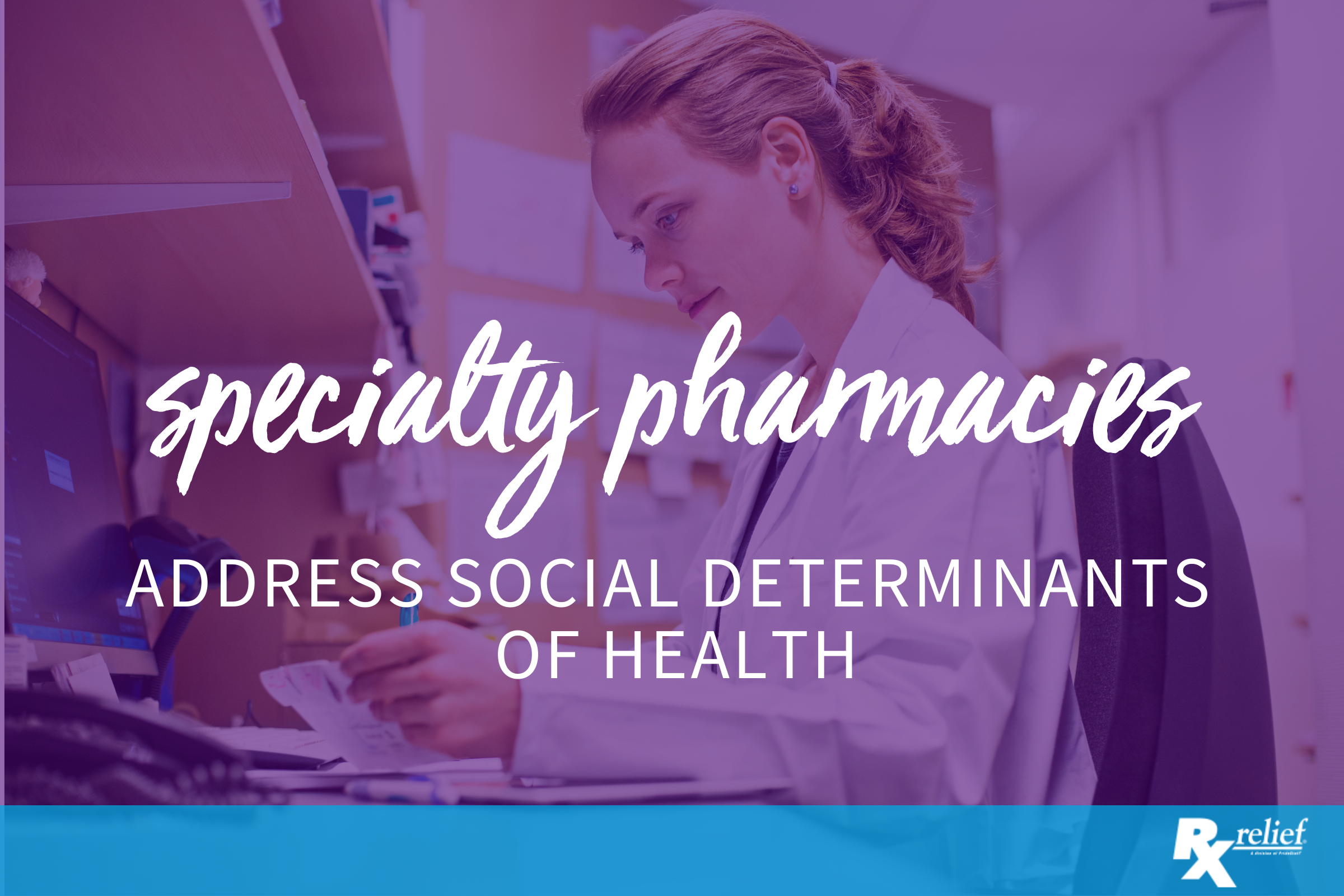 Specialty pharmacies are playing an expanding role in providing care for patients with complex diseases. They are doing this by improving the socio-economic conditions that influence patients' health.
Social Determinants
These conditions are called the social determinants of health. They have been defined as the conditions under which people live and work. They include economic status, physical environment, education, nutrition, social interaction, and healthcare.
Specialty pharmacies are very aware of these social determinants because of the kinds of drugs they dispense. Specialty drugs are costly, and they are designed to treat life-threatening illnesses. Social determinants play a significant role in whether patients can afford these types of drugs, how they comply with the guidelines for taking the drugs, and how they adhere to the prescribed schedule for handling them.
For example, in addition to economic considerations, other social determinants that affect these drugs' administration include access to transportation, housing conditions, food insecurity, mental health issues, literacy, and other language obstacles, and other environmental stressors.
How Specialty Pharmacies are Handling Social Determinants
One way is by incorporating specialty pharmacy staff into other specialty care clinics, such as oncology, neurology, rheumatology, and others. This is having a positive effect on patients. Specialty pharmacy staff help patients with issues like prior authorization, financial problems, counseling patients about their medications, and coordinating care with other healthcare providers. They are also pointing patients toward other resources like social workers to help the patients maintain their medication regimen.
Social workers can help patients cope with different obstacles to accessing care. For example, they can link patients up with ride-sharing services to help them with transportation.
Some health systems are now providing a broad range of services for specialty drug patients, including health coaches who can help these social determinants. The health systems also perform a risk assessment for individual patients, so healthcare providers can deliver the services that best meet the patient's particular needs.
Electronic health records for complex patients at some healthcare centers now contain a more comprehensive range of patient data beyond medical and pharmacy care, which can better understand how social determinants affect healthcare outcomes for these patients.
Find a Job You're Suited For
If you are a pharmacist looking for a job, Rx relief should be the first place you go. We have a track record of success in placing pharmacists with the Best of Staffing awards to prove it. We give all of our job candidates the personal attention needed to find them the job that best fits their skills, experience, and interests. Give Rx relief a call today.