What Are Specialty Pharmacy Hubs?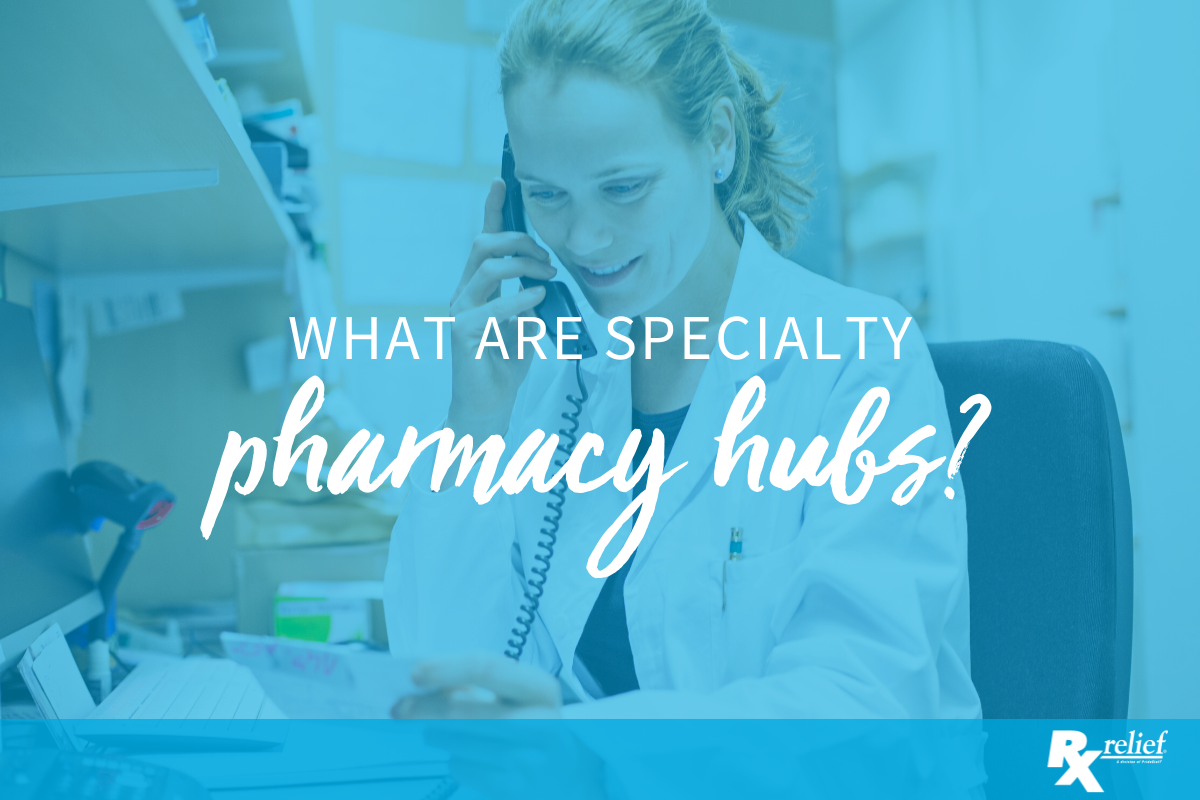 Medications that are specialty drugs carry are made for illnesses that are rare and life-threatening. Often, they are expensive and require expertise to administer. Getting these drugs to patients is a complicated process because of all the stakeholders involved – manufacturers, physicians, specialty pharmacy providers, pharmacy benefits managers, and insurance carriers.
Essentially, pharmacy hubs simplify the process and act as a liaison. Keep reading for more on how pharmacy hubs work.
What is a pharmacy hub?
A specialty pharmacy hub is a place that consolidates a range of services for a patient taking a specialty drug. It can incorporate any number of the following services – investigation of patient benefits, prior authorization processing, delivery of drugs, financial and co-pay help, patient education, compliance monitoring along with risk evaluation and mitigation strategies, and data reporting.
What is the purpose of a pharmacy hub?
The overall purpose of a hub is to smooth the movement of a drug from the manufacturer to the patient, one where the path from the drug's origin to a destination can be complicated. It is designed to improve patient care.
Many of the organizations that offer these hub services are connected to pharmacy benefit managers, SPPs, manufacturers, and distributors. Some, however, are independent. Regardless of their business arrangement, they all abide by HIPAA regulations.
Pharmacy hubs help with medication adherence
Another principle function of hubs is to help with patient adherence. Hub staff work to ensure that patients are taking their medications as scheduled and staying the course with their therapy. The programs set up by the hub get the patients started on therapy and help them to maintain therapy. This is accomplished in several different ways, such as using web portals, through social media and by telephone calls. Some hubs have nurses who travel to the patient's home and teach the person how to mix, administer, and store the medication.
What was the initial goal of pharmacy hubs?
Initially, the chief purpose of the hubs was to help with benefits and reimbursements for patients and healthcare providers. That is still an essential function for hubs today. Hub personnel look into benefits for patients, check formulary requirements, determine if they can get help with co-pays, and see what prior authorizations are in effect.
If your healthcare organization is looking for pharmacists, Rx relief can help you. Rx relief has earned a sterling reputation in the healthcare community for our ongoing excellence in recruiting and staffing, working to satisfy both job candidates and employers. We make sure it is a win-win situation for both. Give us a call today.