Large Pharmacies Looking to Deliver Non-Prescription Drugs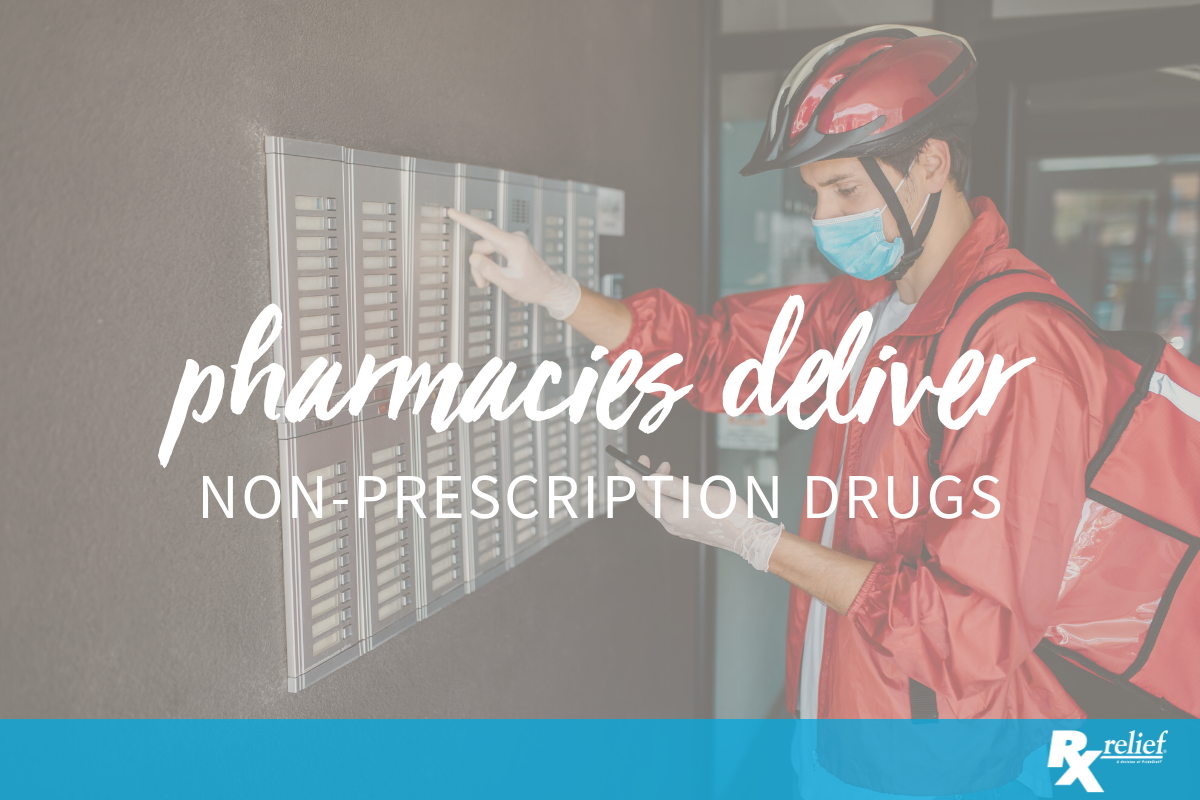 The coronavirus pandemic has been a boon to some businesses and a bane to others. With people sheltering in place at home to avoid contact with others, delivery services are one type of business on the upswing. Firms such as Door Dash and Postmates are thriving, delivering food and drinks to our doorstep.
Some large pharmacy chains have joined with these delivery services to offer home delivery for customers.
CVS Has Linked Up with Door Dash
The CVS pharmacy chain has linked up with the online delivery service Door Dash.
Door Dash is a food delivery service that provides goods on-demand. The Door Dash app enables people to order food from several different local restaurants, as well as allowing the restaurants to sign up as part of the service.
It is the most popular food delivery service app in the country by some measures. It controls about one-third of the food delivery market and is growing larger. Unless otherwise instructed, Door Dash delivery people will leave packages at the door to limit face-to-face contact because of safety concerns. The service generally charges a 20 percent commission on each delivery. For customers to avoid delivery fees, orders must be more than $15.
Door Dash is now working with CVS to make deliveries from among the more than 3,000 items sold by the pharmacy chain, including things like health and beauty products, perishable and non-perishable foods, household items, and over-the-counter medications.
Currently, Door Dash is only offering the CVS service in selected major cities, such as Dallas, Houston, New York City, and Philadelphia. There are plans for expansion to San Francisco and Boston.
Walgreens and Postmates Team Up
Walgreens offers a similar home delivery service through its connection with the Postmates delivery app. The service is available from any one of its more than 7,000 stores nationwide. As with CVS, Walgreens will deliver household goods and other products, as well as over-the-counter medications, through the Postmates app. Customers can also order items for home delivery through the company's website.
The Walgreens' delivery service also leaves the items on the doorstep to avoid contact with customers.
Rx relief is one of the top recruiting firms for pharmacists, taking a personalized approach to each of the pharmacy professionals we place. Rx relief is certified by the Joint Commission and has received a Best of Staffing award, based on the votes of healthcare client organizations and pharmacists. If your organization is looking for pharmacists, contact Rx relief today.