Summer Safety – Counseling Patients on Sunblock and Skin Protection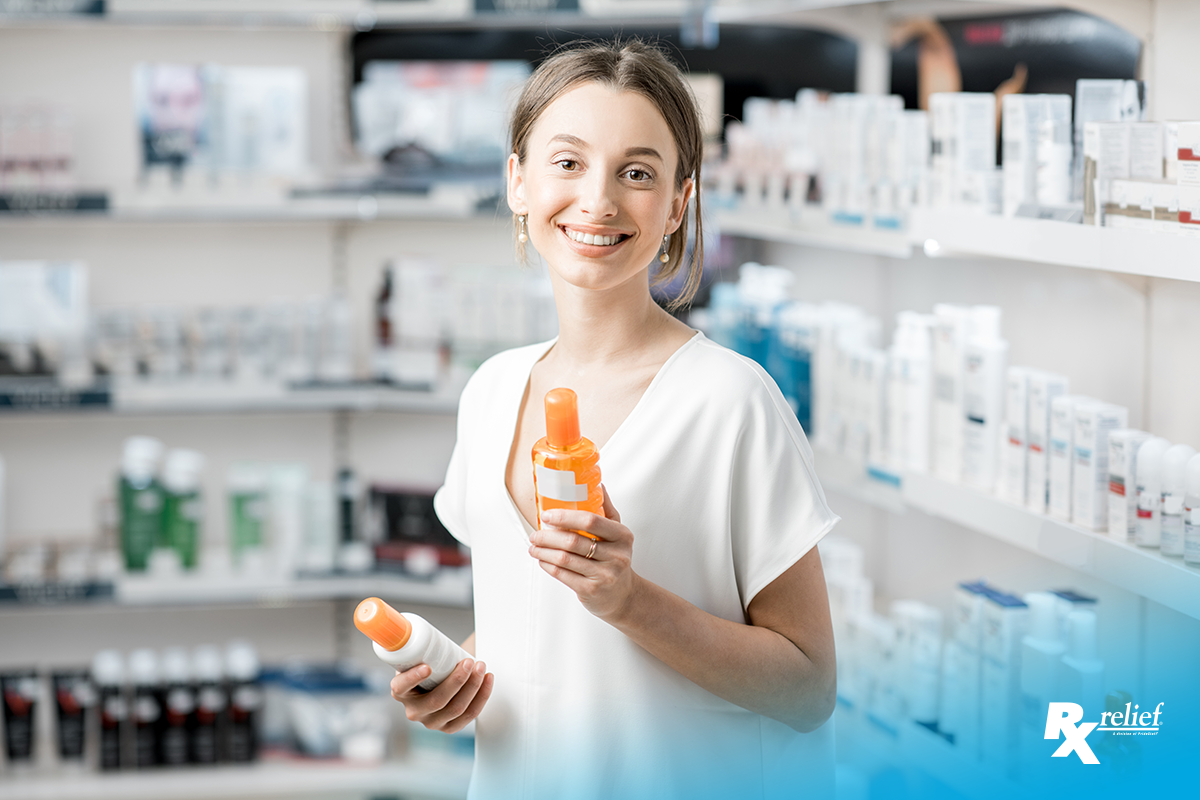 Now that warmer weather is here, people will naturally be spending more time outside in the sun. So, pharmacists need to talk to their patients about protecting themselves from too much sun exposure, which can lead to skin cancer and other forms of skin damage.
How Can Pharmacists Educate Patients on Skin Protection?
Pharmacists can help patients choose a sunscreen that is best for them, explain how to use it properly, and give other advice for protection against the sun. They can also screen patients based on their skin type and counsel those who are more likely to suffer damage from sun exposure. Here are some fast facts about skin protection.
Choosing a Sunscreen
What to look for? First of all, it should protect against both UVA and UVB rays. Dermatologists also recommend an SPF of at least 30, which will block 97 percent of the ultraviolet rays. If you plan on going in the water, buy water-resistant sunscreen.
How to Properly Apply Sunscreen
Make sure to shake the bottle before using the sunscreen. It should be applied for about 15 to 30 minutes before going out. Use about one ounce for the whole body, making sure to cover the head, shoulders, ears, the back of the knees and the legs. Rub the lotion in thoroughly.
Apply it again after two hours. If you are using a water-resistant sunblock, and go swimming,  reapply the sunscreen after 40 minutes in the water.
Other Skin Care and Sun Exposure Precautions
People should examine their entire bodies once a month to look for lesions on the skin that are new or have changed in color or shape. Look for any sores that are not healing or any moles that change color, shape, or texture. Healthcare professionals also recommend getting examined by a physician at least once a year.
People need to watch their time in the sun, especially between the hours of 10 a.m. and 4 p.m., because this is when ultraviolet radiation is most potent.
If the day is cloudy, some people believe they don't have to worry about UV radiation. But that's not true – clouds do not block UV rays.
Wear protective clothing such as hats and sunglasses, as well as long pants and long-sleeve shirts to block UV rays.
Rx relief – Pharmacy Recruitment Leaders
Rx relief is one of the top pharmacy recruiting firms available to help any pharmacist or pharmacy technician their search for employment. Rx relief can help pharmacists find a position that fits their skills and experience. Give Rx relief a call today.