Secrets to Finding and Hiring the Right Pharmacist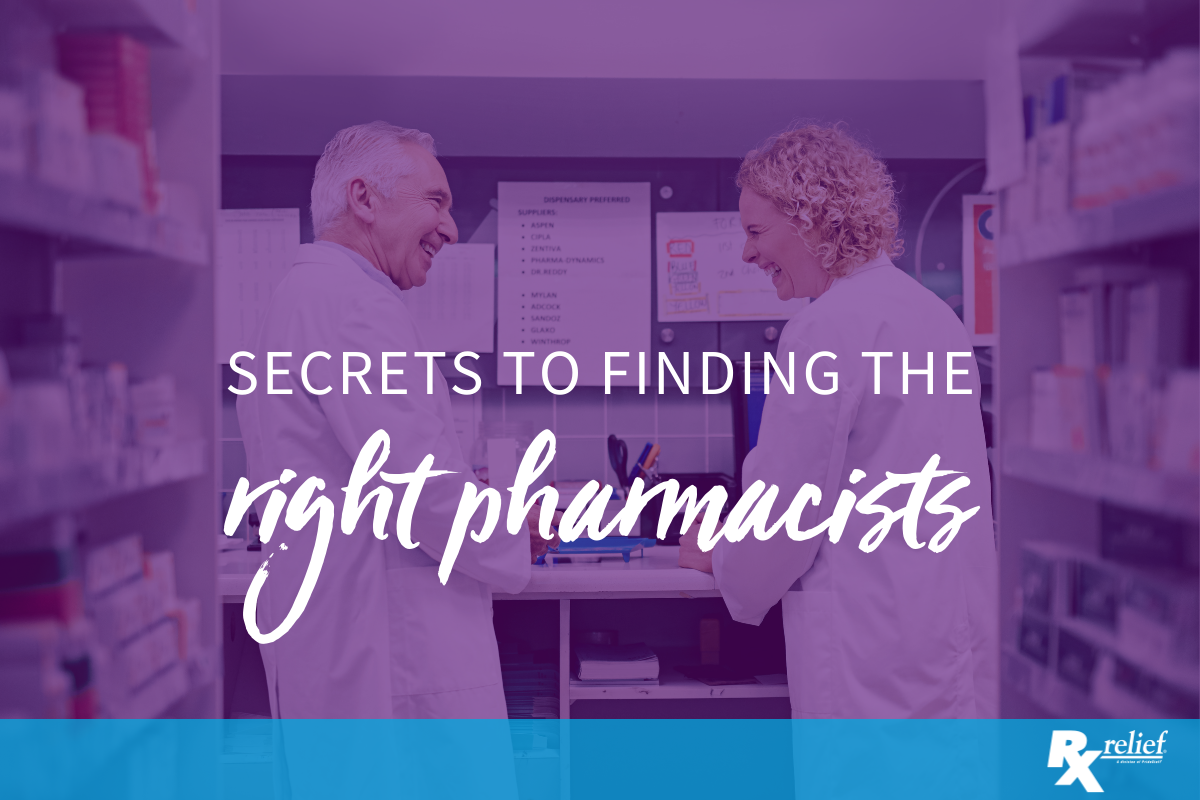 What should you look for when hiring a new pharmacist? You cannot discount experience when looking at job candidates, but that may not be the most crucial factor. Here are a few other traits that some pharmacy owners prioritize when looking for new people.
Drive and tenacity
These are essential qualities for success in any job. The person needs to have the internal motivation and resiliency to handle the challenges of such a demanding job. To determine if a candidate has these qualities, you can ask them about the most challenging tasks or projects they undertook at former jobs and how they handled them.
Desire for continual learning
Another important trait to look for is an understanding of the need for continual learning and exploring different aspects of the job. Continuing education is required for pharmacists, but you are looking for someone who goes beyond this baseline level, someone who dives more deeply into learning not just about the medical aspects of the job, but the business end as well.
Communication skills
To do their job well, pharmacists need to communicate effectively. They need to be able to instruct pharmacy staff about their duties and responsibilities, as well as talk with patients and explain medication usage to them in a way that they will understand.
Making the Hiring Process Better 
Resumes
This is the first part of any hiring process. The purpose is to eliminate candidates who don't fit the job requirements or don't appeal to you for one reason or another.
Phone interview
This is the next step, a way to help you quickly whittle down the number of candidates. The phone interview should last only a few minutes. You should prepare about 10 questions, asking each candidate the same questions and taking notes on their answers. Score each candidate on a scale of 1 to 10. This process should help you determine your top three or four candidates to interview face to face.
The interview
Again, you want to prepare a list of questions to ask each candidate. The questions should be geared specifically toward the information you want from each candidate. Ask each candidate the same questions and record the answers, which will make it easier for comparison.
References
Some employers don't bother to check references, but it is essential and should be done. Draw up a few questions to ask each reference and record the answers. Checking references will give you a good idea of how the person has performed in previous jobs.
However, the most important question is, "Would you hire the person again?"
Looking to hire?  Work with the pharmacy recruiters at Rx relief!
Rx relief is one of the top recruiting firms for pharmacists, taking a personalized approach to each of the pharmacy professionals we place. Rx relief is certified by the Joint Commission and has received a Best of Staffing award, based on the votes of healthcare client organizations and pharmacists. If your healthcare facility is looking for pharmacy professionals,      contact Rx relief today.