Is a Specialization in Oncology Pharmacy Right for You?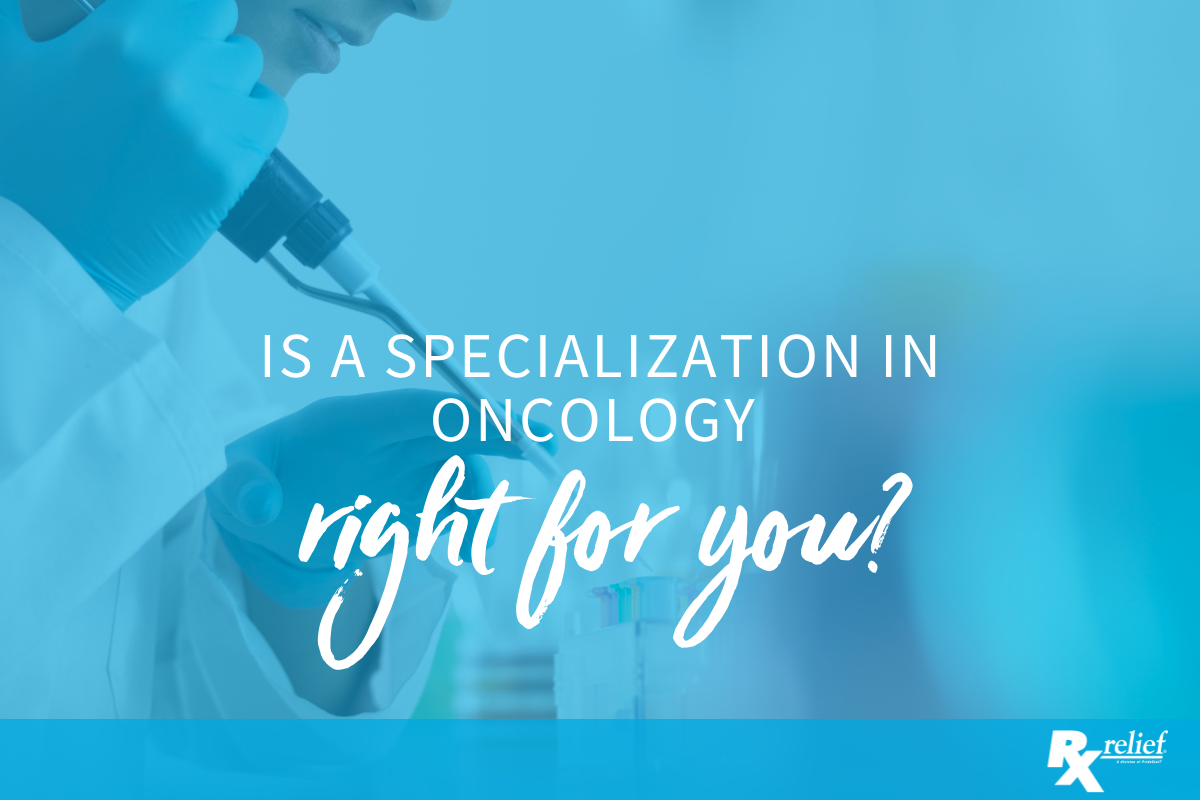 Oncology pharmacy is a specialty that has been growing by leaps and bounds. Oncology drugs now make up almost 45% of all medical pharmacy spending.
These drugs are expensive and require more work to administer. In fact, the cost of these drugs can be so onerous that it causes great financial hardship for patients.
Because the drugs are so expensive, healthcare professionals and patients rely on oncology pharmacists for information about drug coverages for patients.
Oncology pharmacists need to stay current with the latest treatment options and clinical approaches. They also take the lead in educating other healthcare staff and corresponding with payers so that patients can get access to these high-cost therapies.
So, oncology pharmacists are wearing several hats. They help manage drug expenses and revenues and work with clinical and specialty pharmacy support.
Healthcare Team Member
Oncology pharmacists are an essential component of healthcare teams. They need to make themselves accessible to patients to answer their questions as oncology pharmacists are the resident experts who know all the details about the complex treatments that are administered.
One of their most important jobs is getting new patients started on treatment, which means providing information from the manufacturers of the drugs, calendars for drug scheduling, advice on managing adverse events, details on the dosages, diet advice, and other information.
Because of the amount and complexity of the information involved, patients can often become overwhelmed, and when this happens, the oncology pharmacists help them navigate through the labyrinth of material.
Certification
To be recognized as competent to practice in the specialty area of oncology, many pharmacists choose to become board certified in oncology pharmacy.
To become certified, you need to pass an exam, but there are eligibility requirements in order to take the exam. There are two general requirements. First, you need to be a licensed pharmacist with a degree from an accredited program. The second requirement is oncology practice experience, either through an oncology residency program or through a combination of a residency program and work experience in oncology pharmacy.
Looking for a great Oncology Pharmacy job?
Rx relief is one of the nation's leading pharmacy placement firms. It has been voted Best of Staffing by both clients and job seekers. Rx relief provides supplemental pharmacy professionals for all pharmacy practice settings. We offer a customized approach to all of our job seekers' career needs. If you are looking for a pharmacy position, give Rx relief a call today.