Refer to This Quick List Before Changing Pharmacy Jobs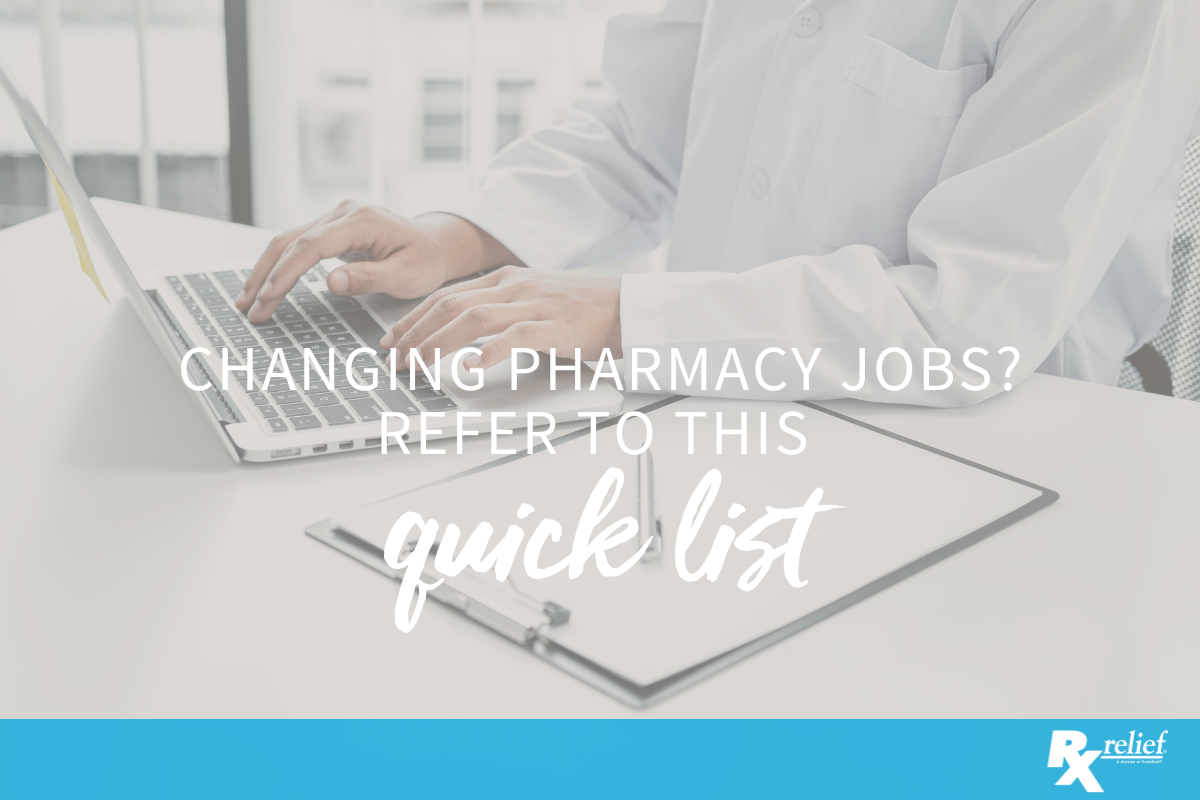 You may be thinking that it's time to make a career move. Before you dive in and begin sending out resumes, however, there are several things to consider, in addition to the new job itself.
After identifying the places of interest to you, here are a few things to think about before you spend a lot of time and effort trying to land the job.
Organizational Culture
It's common knowledge that you need to research any pharmacy or healthcare organization before applying. Learning as much as you can about the organization will help you determine if it's the right place for you.
Part of this research is finding out what you can about the company culture. Does it match your personality and values? Would you feel comfortable working there?
To learn about the culture, you can use social media platforms such as LinkedIn to contact current and former employees, who are much more likely to give you an honest answer about what the place is like.
Also, find out what you can about the turnover rate. If it's high, that's a red flag that there may be problems.
401(k)
Before jumping to a new job, check on the status of your 401(k) account. Usually, you can roll it over without any problems. But depending on your situation, there may be taxes and penalties involved. So, you need to check on this before making a move.
Location
Taking a new job also means moving to a new location. Before you decide to switch jobs, you should also research the area where the job is located. What is the community like? What are the schools like? What's the weather like? What are the property taxes? What's the housing situation? All things to consider.
Cost
Another thing to think about is the cost of living in your new location. Is it higher than where you are at now? What are housing prices like? Naturally, moving will cost you money, but there may be other costs that are not so apparent. In a cold-weather area, for example, your heating bill will be higher.
Looking for a great Pharmacy job?
Rx relief is one of the nation's leading pharmacy placement firms. It has been voted Best of Staffing by both clients and job seekers. Rx relief provides supplemental pharmacy professionals for all pharmacy practice settings. We offer a customized approach to all of our job seekers' career needs. If you are looking for a pharmacy position, give Rx relief a call today.