Is Automation the Key to the Pharmacy Industry Labor Shortage?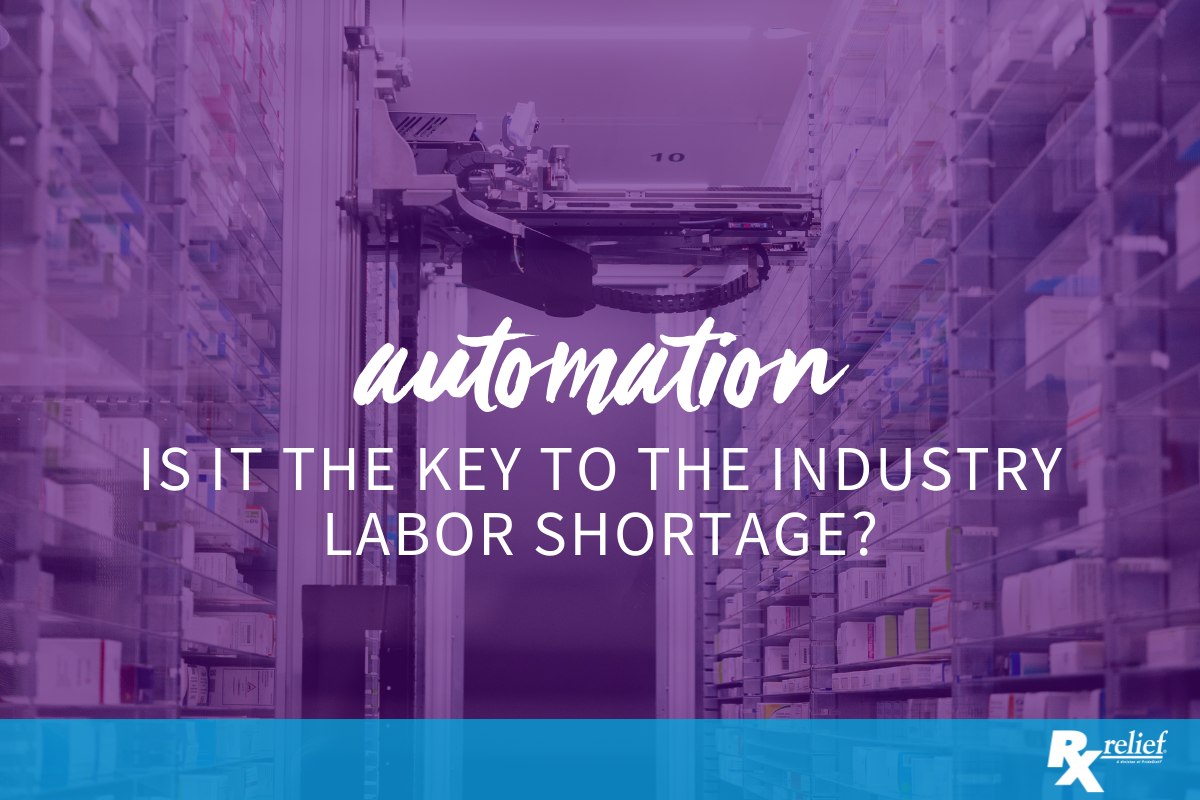 In a recent survey of pharmacies, hospitals, and health systems, 90% of those responding said they could not find enough pharmacy technicians.
Many companies are having trouble finding enough workers, and as a result, are raising wages. But pharmacies are limited in how much they can raise wages for technicians. Reimbursement rates from pharmacy benefit managers have declined, and profit margins are thin.
Labor shortages are the most significant problem facing pharmacies today. Many pharmacies are turning to automation to help with their workflow in response to the situation, which has proven to be effective at saving pharmacies time and money while maintaining productivity.
An Example of Automation
One example of the impact of automation is a medication packaging machine. This device automates creating blister packages, which takes up a lot of time when done manually.
Each package is put together specifically for a person to keep track of their different medications, helping them remember what medication to take and when to take it. The medications are arranged by date and time when they should be taken.
The machine holds over 200 different kinds of medications to fill orders. When a prescription is received, the machine automatically puts together a package with medications arranged in small pouches for each day and time of day. All the pharmacist has to do is check each package to make sure there are no errors.
Increased Efficiency
The machine only needs three hours to do the same amount of work that would take two pharmacy technicians three days. Moreover, the device makes about 90% fewer mistakes than a human doing the same task manually.
The machine can increase productivity for the blister packaging by about 60%. Another benefit is that it enables the pharmacist to focus more on clinical and administrative duties.
This is just one example of how automation can help increase productivity and mitigate the effects of the labor shortage. There are also other types of robotics and software that can enable pharmacies to streamline processes and increase efficiency.
Rx relief is one of the top recruiting firms for pharmacists, taking a personalized approach to each of the pharmacy professionals we place. Rx relief is certified by the Joint Commission and has received a Best of Staffing award based on the votes of healthcare client organizations and pharmacists. If your healthcare facility is looking for pharmacy professionals, contact Rx relief today.