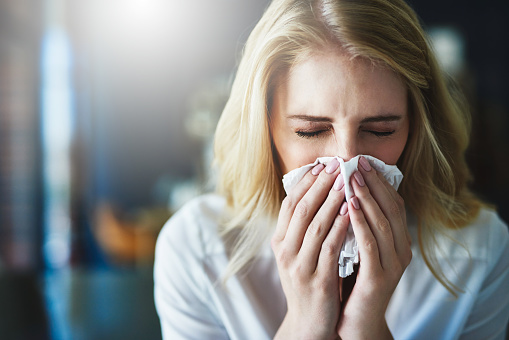 It will soon be time to begin immunizing patients for flu season. Is your pharmacy ready for the increase in patients and their needs? Below are offer some tips on how to get prepared for flu season.
Estimate what you will need
How much vaccine will you need? Has the amount been increasing each year? Do you anticipate more patients this year than in the past because of other factors? Some pharmacies run out of the vaccine in November or December yet still have patients who want it. You don't want to have to turn them away.
Order the vaccine early
Preordering will ensure the vaccine arrives early enough to give you time for other preparations, and allows you to have enough of the vaccine for the flu season.
Put together information packages for patients
Prepare educational materials for patients, such as the vaccine information statement. Also, prepare consent forms so they are ready to go.
Review protocols
Make sure everyone on staff understands what the current vaccination protocols are so they are not improperly administering the vaccine. Make sure they have taken any continuing education training that is required. Don't overlook student pharmacists on rotation.
Check billing procedures
Put someone in charge of billing for vaccinations. Check with insurance companies to find out what information you need to include and how you can submit the bill. If you have all this worked out beforehand, you will avoid backlogs when patients start coming in.
Register with listing sites
Register your pharmacy with websites that advertise locations that administer the vaccine, such as vaccinefinder.org.
Pack immunization kits early
These kits contain other supplies you need when administering vaccinations, such as cotton, bandages and needles. Some pharmacies start putting these kits together in the summer before the rush of patients.
Determine vaccination times
Figure out if you will give the vaccinations all day or only during certain hours; by appointment or take walk-ins.
Determine your advertising strategy
Simply putting out a sign advertising flu shots is an effective strategy. Some pharmacies also advertise on radio and TV.
Practice
Have staff prepare by doing some vaccination drills; practice administering the vaccine on each other and determine where problems might occur.
About Rx relief – a top pharmacy placement agency:
If you are a pharmacist looking for your first job or a new career challenge, join one of the nation's leading pharmacist placement firms. Voted Best of Staffing by both clients and talent, Rx relief is a specialty staffing company providing supplemental pharmacy professionals for all pharmacy practice settings. As a member of our team, you'll enjoy a customized approach to your career needs as well as comprehensive benefits! Join our dynamic team; apply today!