Educating Patients on Expiration Dates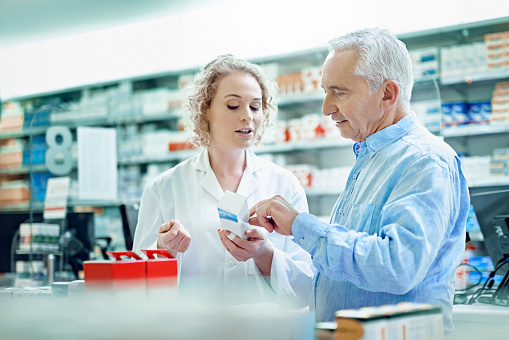 The expiration dates on certain batches of EpiPen products are being extended four months by the FDA because of chronic shortages of the medication. The extension applies to certain batches of 0.3mg EpiPen products and generics. They are all made by Pfizer. The extension, however, does not cover EpiPen Jr. products.
The EpiPen is essential for people who suffer from allergic reactions. The epinephrine auto-injector is used to stop such reactions, which can be life-threatening.
The changes were made after the FDA reviewed stability data on the medication provided by Pfizer and Mylan, which markets the EpiPen. The approved shelf life for the drug is 20 months.
The FDA is not requiring these special batches, which expire between April and December, be relabeled. The agency, however, is mandating they be disposed of if replacements become available.
There are several factors that contributed to the shortage, including supply disruptions in certain regions as well as manufacturing issues. A Pfizer spokesperson said the company is increasing production of the medication and attempting to ship it as fast as possible. Supplies of the EpiPen currently vary from pharmacy to pharmacy, she said.
The FDA also recently approved a generic version of the EpiPen in an effort to make the drug more readily available and also more affordable. Manufactured by Teva Pharmaceuticals, it has 0.3mg and 0.15mg strength versions of the epinephrine auto-injector.
The epinephrine auto-injector was first approved in 1987, but since 2007, the price has increased more than 400 percent, which has sparked a great deal of controversy around the product.
Epinephrine and Allergic Reactions
Epinephrine is used for the emergency treatment of allergic reactions, including anaphylaxis, an allergic reaction that could prove fatal. Such reactions can be caused by insect stings or bites, certain foods, drugs and other allergens. Children with food allergies alone are responsible for more than 200,000 visits to emergency rooms each year at an estimated cost of $25 billion.
The reactions can also be idiopathic or caused by exercise. The symptoms include rapid heartbeat, abdominal pain, dizziness, vomiting, nausea, problems breathing, and hives or swelling.
Anaphylaxis is estimated to affect about one to two percent of the population. Healthcare professionals recommend that epinephrine be administered at the first sign of anaphylaxis, no matter what the cause.
Rx relief – A Top Pharmacy Recruiting Agency
Rx relief is one of the top pharmacy placement firms, with the awards to prove it. Rx relief works with each pharmacist individually, partnering with them to provide the best service possible, and to find them a job that best fits their needs. Give Rx relief a call today if your healthcare organization is looking for qualified, dependable pharmacists.