Being a Pharmacist and a Manager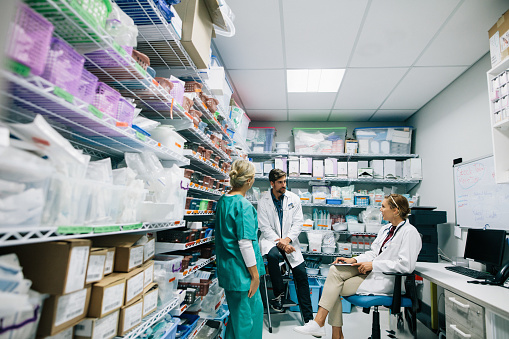 Many pharmacists work in positions that require management skills, in addition to their medical skills and knowledge. Management skills that do not receive much attention in pharmacy school, so pharmacists need to develop them on the job. They are what is more commonly known as soft skills, those abilities that help us work with people. Here are some of the things pharmacists need to do to be a good manager.
Communicate
Clear communication of your goals and vision is key to being a good manager. A good communicator also means being a good listener, to understand what someone is telling you and ask questions. It means being able to put yourself in another person's place to understand how they are feeling.
You need to be aware of the image you are cultivating as well. How does your staff see you – as someone who is aloof and inflexible, or someone who listens and is willing to make changes?
Give feedback
First, you need to be clear about your expectations for people. They must understand their duties and responsibilities and their performance standards.
They also need feedback, and it should be given on an ongoing basis. It should be timely, constructive, focusing on performance, not the person. Your staff needs to be praised when they are doing well and know where they need to focus on improving. If your staff is unsure how you feel about their performance, it creates a sense of unease, which hurts employee engagement.
Avoid micromanaging
Micromanaging shows you really don't trust your staff to do their jobs, and this will hurt morale. It will also hamper productivity because you will become a choke point for all decision making, slowing things down. Trust your staff to do their jobs, and then hold them accountable.
Organizational skills
This means being able to set priorities, so you are devoting time to what is important. Know how to set goals and develop plans for working toward those goals. Flexibility is also important – being able to adapt to evolving circumstances and unexpected problems.
Looking for a great pharmacy job?
Rx relief is one of the nation's leading pharmacy placement firms. It has been voted Best of Staffing by both clients and job seekers. Rx relief provides supplemental pharmacy professionals for all pharmacy practice settings. We offer a customized approach to all our job seekers' career needs. If you are looking for a pharmacy position, give Rx relief a call today.