As Celebrities Bring Notoriety to the Opioid Epidemic, Community Pharmacists Can Offer Help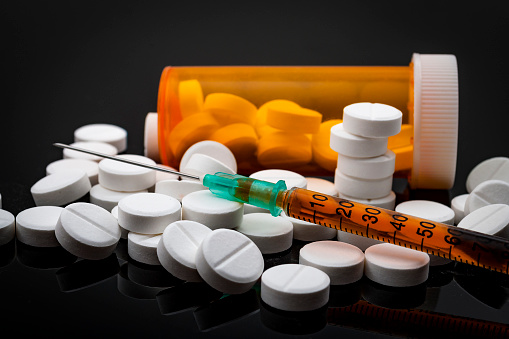 Recently, singer Demi Lovato suffered a drug overdose and was saved by using the opioid reversal medication Narcan (naloxone). Her struggle with substance abuse has brought added attention to the opioid epidemic that is gripping the country today.
More than 25 percent of all people who are prescribed opioids battle addiction at some point. Dependence on opioids has reached epidemic proportions over the past decade. About half of all deaths from opioids are from prescriptions; the other half are from recreational use of the drugs.
In fact, the surgeon general is encouraging people to carry naloxone with them and learn how to administer the drug. More states are making naloxone available without a prescription. For people who are at increased risk of overdosing – those abusing opioids or taking higher doses of pain medication or sleeping aides – their friends and family are especially advised to have the drug handy.
There is a growing need for education about how to handle overdose situations. The surgeon general and CDC are also encouraging healthcare professionals to provide opioid risk education and give naloxone to those who are at risk of an overdose.
Dispensing naloxone and counseling is an area where pharmacists can expand collaborative care for patients. Because pharmacists are so readily accessible to the public, they can play an important role in reducing fatal opioid overdoses through counseling and education about naloxone to both patients and caregivers.
Administering Naloxone
With the proper training, pharmacists can counsel family members of patients, caregivers and others involved about the signs and symptoms of opioid overdose, such as trouble breathing. Patients and caregivers also need to know the drug should be administered only during an emergency, and healthcare professionals should be contacted right away. Naloxone is a fast-acting drug, and caregivers need to know after taking the drug, a patient will wake up irritable and possibly even combative.
Pharmacists can also explain to patients how to administer the drug based on the dosage form. One type, for example, is dispensed using an auto-injector. The person administering the drug needs to monitor the patient's breathing and give another dose within two to three minutes after the first if the patient does not respond. The nasal spray is administered with the patient on their back, with the nozzle inside one of the nostrils when the plunger on the device is pushed, releasing the drug. After administering the drug, the caregiver needs to turn the patient on their side.
About Rx relief – Pharmacy Recruitment Experts
If you are a healthcare employer looking for pharmacists, Rx relief should be the first place you go. We have a track record of success in placing pharmacists with the best of staffing awards to prove it. Give Rx relief a call today.