Are You Providing Consistent Feedback to Your Pharmacy Team? Three Reasons Why It's Essential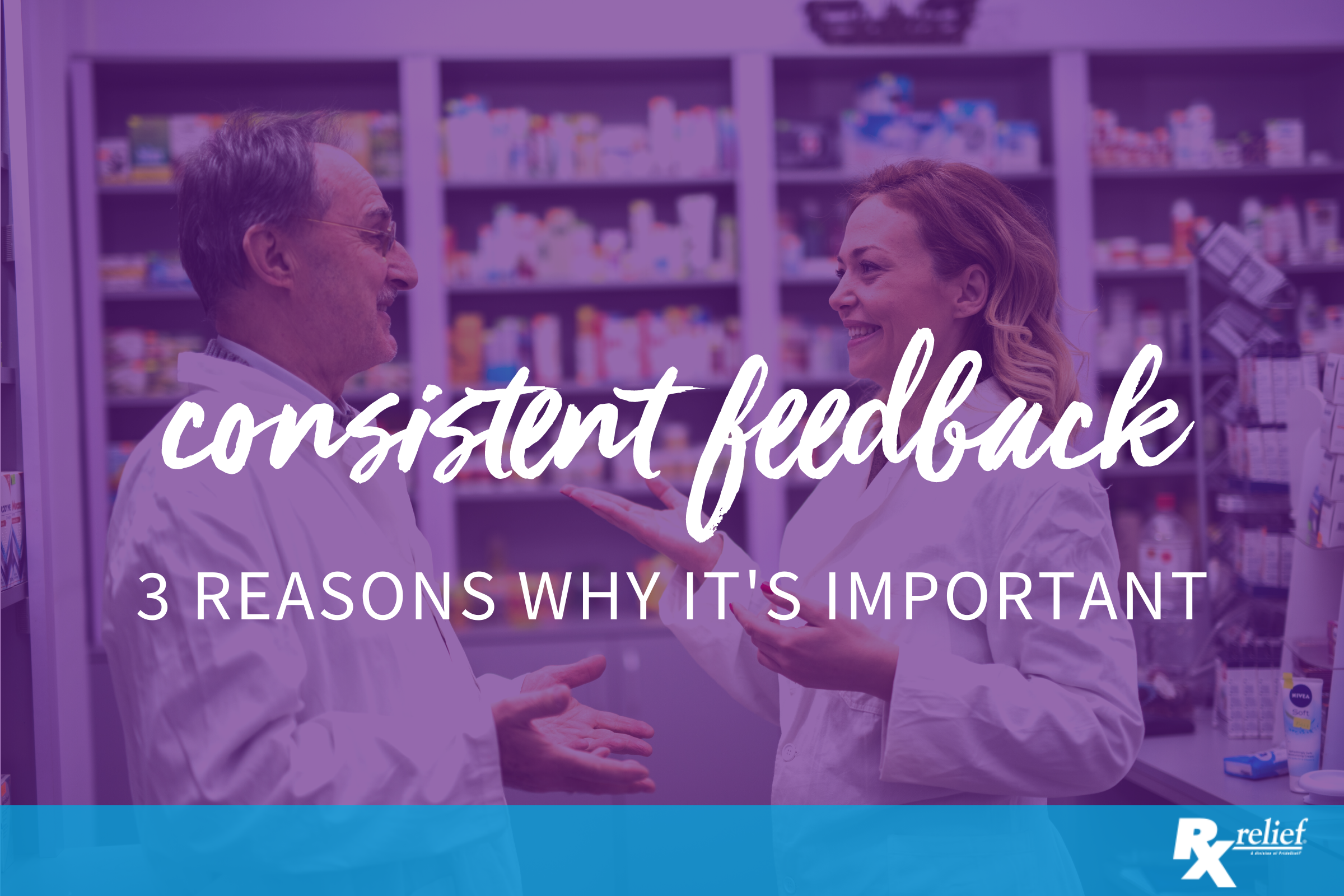 Feedback is a term generally used to describe a supervisor's input on an employee's performance or behavior on the job. Organizational experts say that feedback needs to focus on an employee's actions and behaviors, rather than the individual. It should be constructive, with advice on how the person can improve, and the concrete steps they can take to move forward.
Feedback should also be ongoing, something that is an integral part of managing other people.
Here are three reasons why feedback is essential.
1. It helps to improve performance
Many people see feedback as criticism, an accusation, or censure. That is why both managers and employees often look at feedback with suspicion or dread. But feedback is not meant to cast blame, but rather as a way to make improvements. The intention is to provide support and help to a person whose performance is subpar, to provide the needed assistance to get the person up to where they should be.
That is why the language you use when giving feedback is important. It has to focus on what could have been done better or what improvements can be made, rather than focusing on what the person failed to do.
2. It helps to energize people
Feedback is just as important when people do good work as when their work falls short. When someone delivers outstanding performance, they should know that it is appreciated. This helps to motivate them and keep them engaged and committed to doing good work.
3. It helps the learning process
Today's healthcare environment is dynamic and diverse. You are dealing with people from different backgrounds and with complex issues. In this atmosphere, there are going to be times when mistakes are made, and there is a lack of communication.
This is where feedback can be effective. When something goes wrong, people need to seek coworkers' feedback about their performance and what they could have done better.
Find Top Pharmacy Professionals to Join Your Team
Rx relief is one of the top recruiting firms for pharmacists, taking a personalized approach to each pharmacy profession we place. Rx relief is certified by the Joint Commission and has received a Best of Staffing award based on healthcare client organizations and pharmacists' votes. If your healthcare facility is looking for pharmacy professionals, contact Rx relief today.