Protecting Your Pharmacy Staff from Verbally Abusive Customers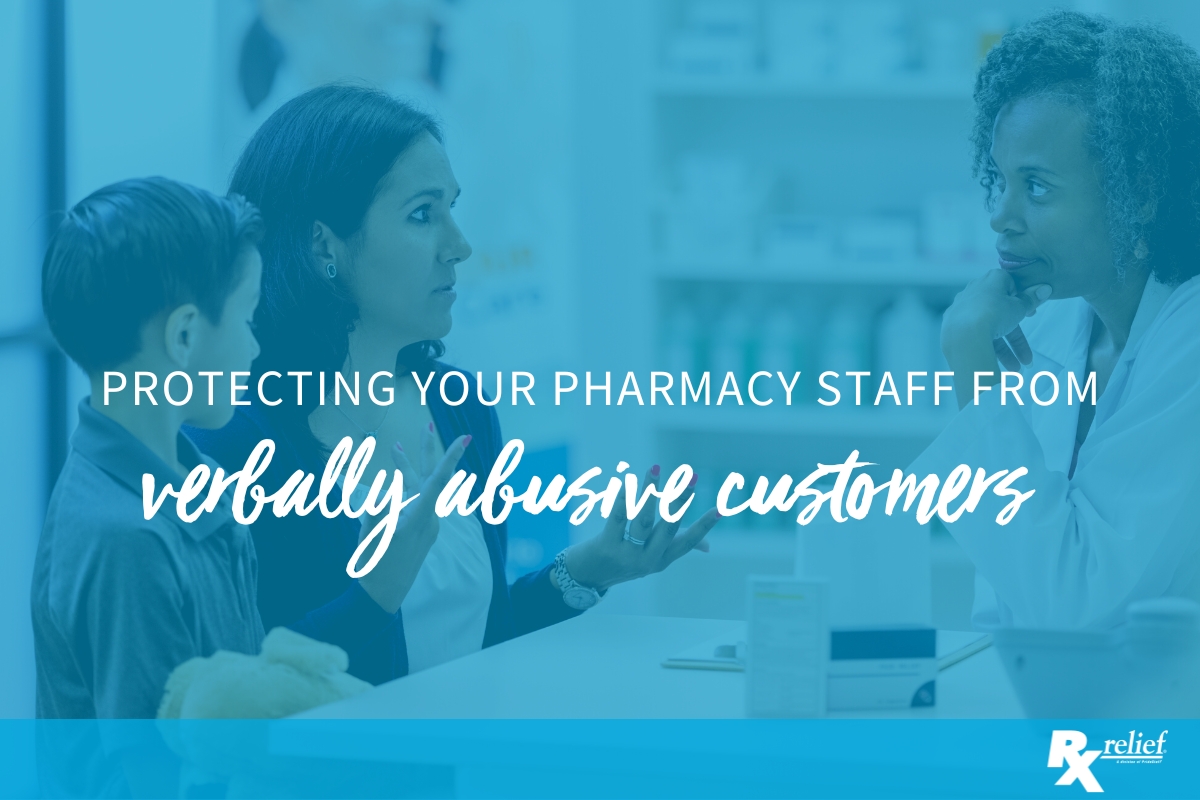 Dealing with verbally abusive customers can be challenging, but there are several strategies that can help you handle the situation effectively:
Remain calm and composed.
It's important to remain calm and composed, even when the customer is being abusive. This will help you to think clearly and respond in a professional manner.
Listen.
Listen to the customer and try to understand their perspective. This will help to defuse the situation and may also help you to identify the underlying cause of the abuse. Don't try to interrupt the person or talk over them. This will only make the customer angrier. Let the person vent and finish what they want to say before you respond.
Acknowledge the customer's feelings.
Acknowledge the customer's feelings and frustration. This can help to defuse the situation and show the customer that you are willing to help.
Show some empathy for their situation.
Tell them you can understand their frustration and will do what you can to address the situation.
Use "I" statements.
Use "I" statements to express your own feelings and perspective. For example, "I understand that you are upset" or "I apologize for any inconvenience this may have caused." Be honest with the customer about what you can do for them. If you are not sure what to do, consult with your supervisor.
Set boundaries.
Set clear boundaries with the customer and let them know that verbal abuse is not acceptable. It's important to be firm but also polite when setting boundaries.
Get support.
If the situation becomes difficult to handle, don't hesitate to ask for help from a supervisor or manager. They may be able to offer additional support or take over for you.
Stop.
If all else fails, and the customer continues to rant or is belligerent and abusive toward you, explain politely that you cannot help them if they are abusive and ask them to leave.
Document the situation.
Document the situation for future reference and report it to the management.
It's important to remember that most customers are not abusive by nature, and a little empathy and understanding can go a long way in resolving the situation.
Talk to the pharmacy recruitment experts at Rx relief.
If you are an employer looking for pharmacists, Rx relief is ready to help you. We are one of the nation's leading pharmacy placement firms. Rx relief has received Best of Staffing awards from both clients and talent. Find out what Rx relief can do for you. Give us a call today.