Why Empathic Pharmacists Provide Better Service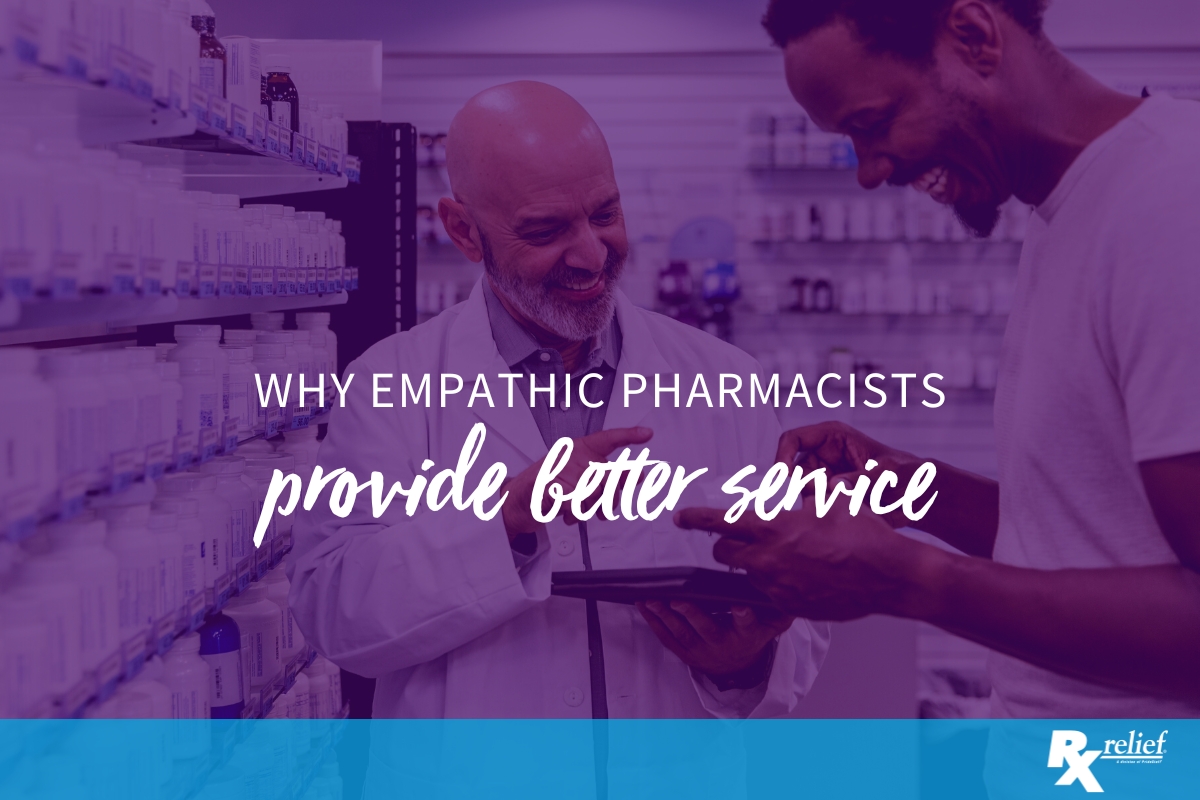 Empathy. It's defined as the ability to understand and share the feelings of another.
Why is this important to you as a pharmacist, and why should you want to show empathy in dealing with your patients?
Empathic pharmacists provide better service because they are able to understand and relate to the needs and concerns of their patients. This allows them to provide personalized and compassionate care that is tailored to the individual needs of each patient.
Here are some of the outcomes of being empathic in the pharmacy setting:
Better communication.
Empathic pharmacists are able to communicate effectively with their patients, which helps to build trust and rapport. This can lead to more open and honest communication, which in turn can help the pharmacist to better understand the patient's needs and concerns.
Increased patient satisfaction.
Empathic pharmacists are able to provide more personalized care, which can lead to increased patient satisfaction. Patients are more likely to be satisfied with the care they receive when they feel that their needs and concerns are being understood and addressed.
Improved medication adherence.
Empathic pharmacists are able to provide patients with the information and support they need to understand and adhere to their medication regimen. This can lead to improved health outcomes and fewer complications from medication errors.
Better understanding.
Empathic pharmacists are able to understand patients' cultural, social, and economic backgrounds and tailor their advice and recommendations based on this understanding. This can help to overcome barriers to care and ensure that patients receive the most appropriate treatment.
Increased trust.
Empathic pharmacists are able to build trust with their patients, which can lead to better health outcomes. Patients are more likely to follow their pharmacist's advice and recommendations when they trust them.
Empathy is about being patient and really caring about your patients. It is taking the time to learn about their backgrounds so that you can better understand their concerns about their medications.
Rx relief – Pharmacy Recruiting Specialists
If you are a pharmacist looking for your first job or a new career challenge, join one of the nation's leading pharmacist placement firms. Voted Best of Staffing by both clients and talent, Rx relief is a specialty staffing company providing supplemental pharmacy professionals for all pharmacy practice settings. As a member of our team, you'll enjoy a customized approach to your career needs as well as comprehensive benefits! Join our dynamic team, apply today!