Pros and Cons of Shifting from Traditional Retail to Specialty Pharmacy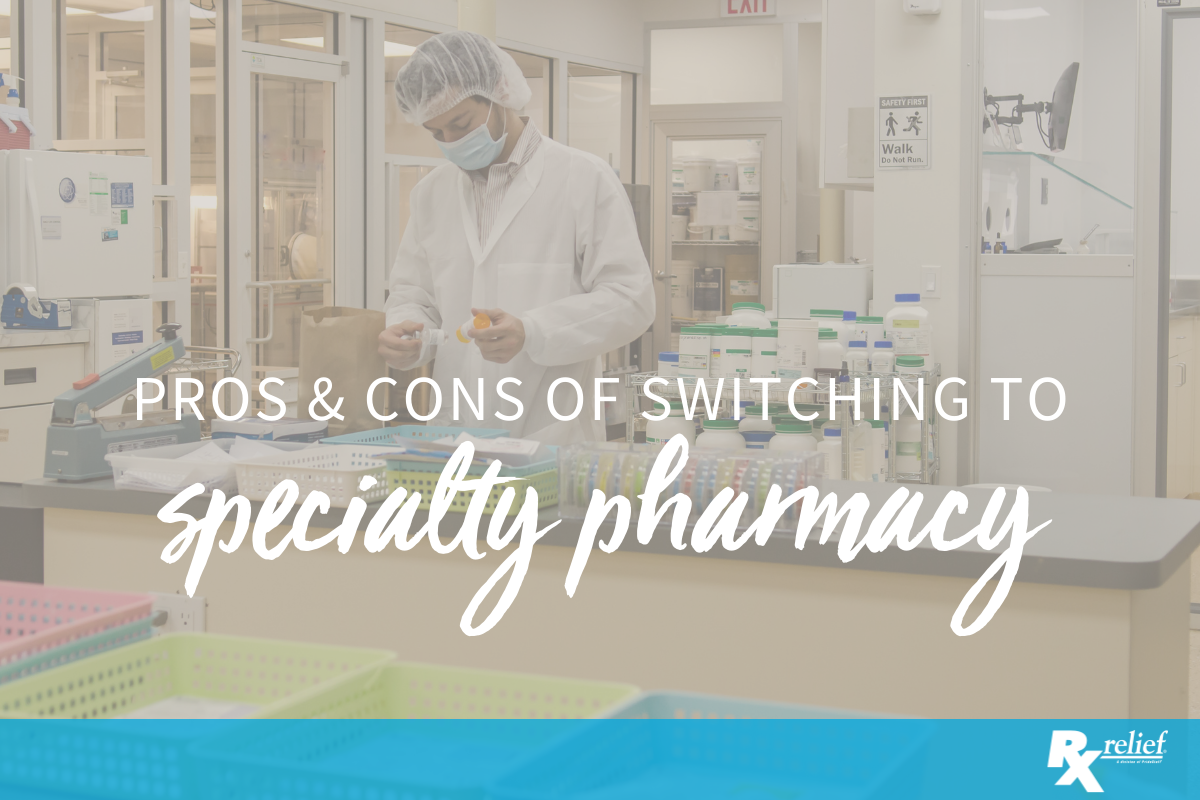 If you own a retail pharmacy, you may be considering a switch to a specialty pharmacy operation. Here are four important differences between these two types of pharmacy that you should consider if you are thinking about switching.
1. Conditions and Medications
Most of the medications dispensed at retail pharmacies are for less severe illnesses, such as the common cold, allergies, and minor injuries Pharmacists generally don't need to take a great deal of time explaining how to take the medications, and patients can easily understand what they need to do.
In contrast, specialty pharmacies provide medications for more complex and chronic conditions, such as hepatitis, organ transplants, cancer, HIV, rheumatoid arthritis, and Crohn's disease. The administration of medications for these conditions is more complicated and requires a lot more time and effort for pharmacists to explain how they need to be taken. Specialty pharmacists and their staff maintain regular communication with these patients and offer more support to make sure patients adhere to their regimen.
2. Patient education
Usually, at retail pharmacies, less patient counseling is required because the medications dispensed have relatively simple regimens.
But again, because of the complexity of both their condition and medications, patients using specialty pharmacies require a lot more counseling and education. Often, patients are juggling many different prescriptions, each with different side effects. If a new diagnosis has been made, the patient might not completely understand what it means, and the pharmacist will have to explain it.
In a recent survey, less than half of the patients with a chronic condition said they were informed enough to manage their illness capably. To help prevent medication regimen problems, specialty pharmacists need to be involved with medication review, counseling, and follow-ups with patients who were recently discharged from a hospital.
3. Financial counseling
Specialty medications are often extremely expensive, so specialty pharmacists are often involved with the financial aspects of dispensing these drugs. These pharmacists help to explain the various financial options available to patients, help patients apply for financial assistance in the form of grants, and remind patients when their financial assistance will soon end.
Retail pharmacists are much less involved in dealing with patients' financial situation, little beyond informing a patient about a manufacturer's co-pay card, for example.
Additional Services
Specialty pharmacies also have additional staff not found at retail pharmacies. These staff members help providers coordinate patient benefits and monitor patients' adherence to their drug regimen. They will also take care of things like verifying patients' insurance information and setting payers' orders to ensure patients receive all of their benefits. And these staff members also help out with prior authorizations.
Get in Touch with Rx relief
Rx relief is certified by the Joint Commission and has received a Best of Staffing recognition awarded by healthcare organizations and pharmacists. Rx relief is one of the most well-respected recruiting firms dedicated to pharmacy. We give personalized attention to every one of the people we recruit. So, if your healthcare organization or company is looking for pharmacists, contact Rx relief today.