3 Benefits of a Diverse and Inclusive Pharmacy Team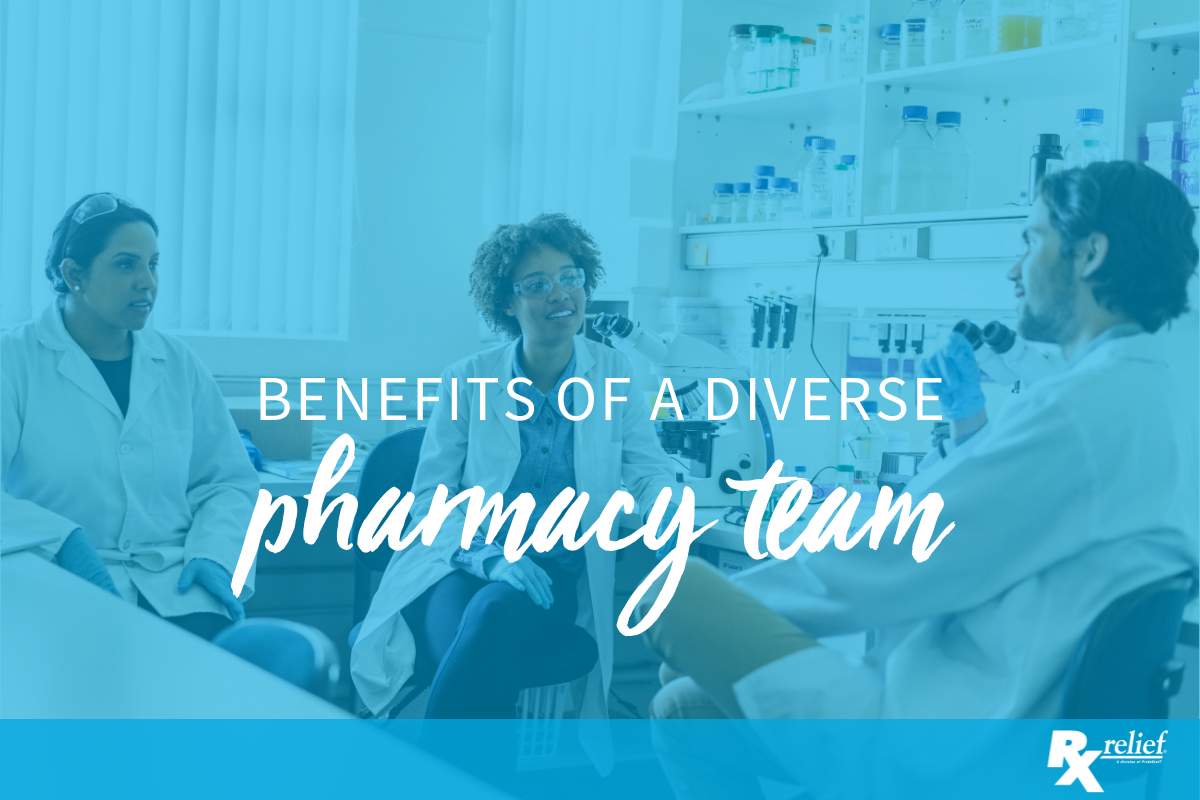 A diverse workforce encompasses people of different genders, ages, races, cultural, educational, and ethnic backgrounds. Many companies and healthcare organizations are striving to increase the diversity of their workforce. They are doing this because having an inclusive workforce has several benefits. Here are a few.
1. Different viewpoints and greater innovation
If you have a generally homogenous workforce,– you are less likely to have a variety of opinions and viewpoints that you would get from a more diverse group of people. A homogenous group is more likely to have similar experiences, education, and perspective.
When you have people of different backgrounds working together, each person brings a unique perspective. They look at the world differently. As a result, you will likely get a more diverse range of opinions and ideas playing off each other which sparks more innovation and creative solutions to problems.
2. Helping patients
Another advantage of a diverse workforce is that it enables you to better assist patients. If your pharmacy is in an urban environment, you are likely to have customers from a variety of ethnic and cultural backgrounds.
If your workforce mirrors that of your community,  it will be easier to help customers from different backgrounds. These staff members will better understand the needs of customers with similar experiences to those of the staff.

3. Increased Employee Engagement
In addition to being more innovative and having more satisfied customers, companies with a diverse workforce have employees who are more engaged with their work, according to surveys. Part of the reason is simply being exposed to people of different backgrounds, making the work experience more interesting and enlightening.
In addition, workers who see that their organization is making an effort to diversify feel more valued as employees.
Looking for Qualified Pharmacists? Connect with Rx relief
If you are an employer looking for pharmacists, Rx relief is ready to help you. We are one of the nation's leading pharmacy placement firms. Rx relief has received Best of Staffing awards from both clients and talent. Find out what Rx relief can do for you. Give us a call today.