Continue Your Pharmacy Education with These Programs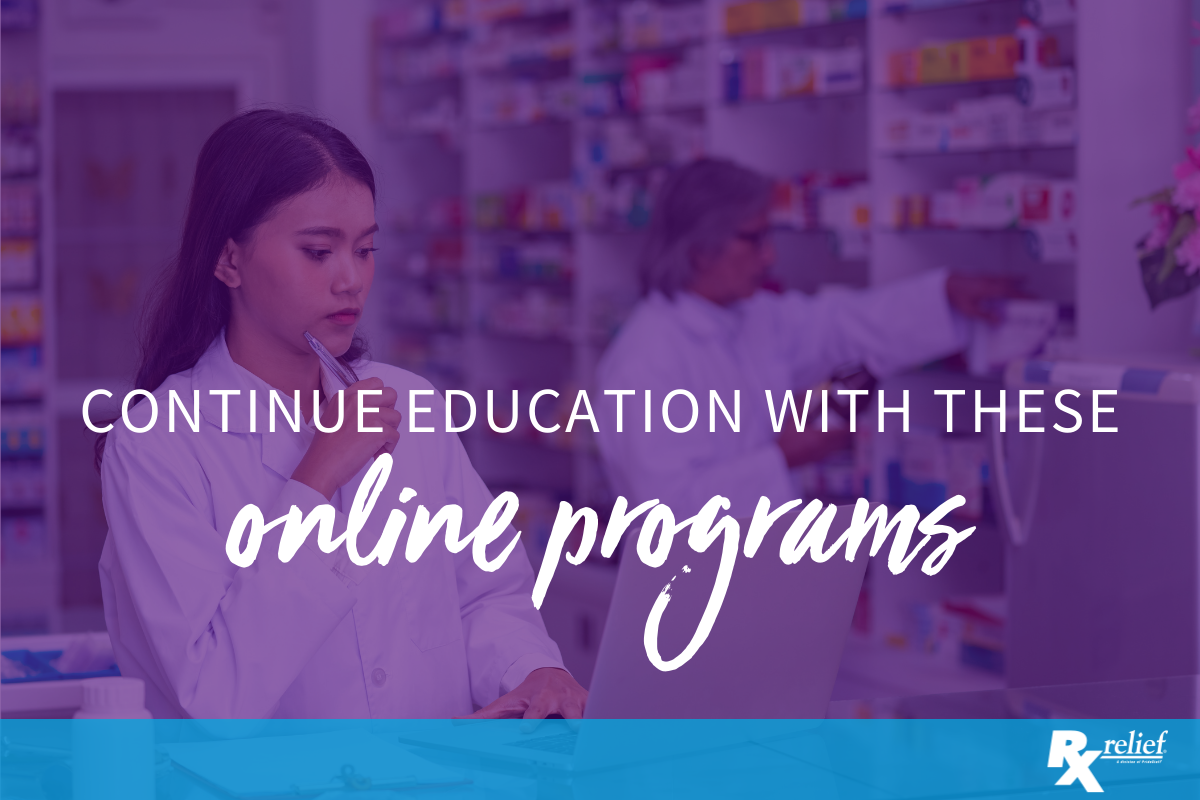 As all pharmacists know, continuing education is a necessary part of the job. Pharmacists are required to obtain continuing education credits throughout their professional careers.
There are several different programs available that enable pharmacists to earn these continuing education credits. The American Pharmacists Association offers various programs that are representative of the kinds of educational opportunities available to pharmacists, and they are listed on the Association's website. These include:
Live Webinars
These are events, video presentations, workshops, seminars, training sessions, or classroom lectures that are given online through software made especially for this type of activity. Live webinars are a great educational tool because they enable two-way communication between the person giving the webinar and the people attending, allowing the presenter and audience to share information in real-time.
This face-to-face interaction makes webinars  good learning tools, as compared to presentations that are recorded.
The American Pharmacists Association offers one-hour, live webinars every month. They focus on public health issues to keep pharmacists current with the latest knowledge and research.
One such webinar, for example, covers the different types of tests for COVID-19 and the role of the pharmacy team in getting patients tested, as well as how reimbursement works for the tests. Another webinar focuses on the psychological impact of COVID-19 on patients and providers. The presenter of the webinar looks at the psychological impact of the virus through the use of Maslow's Hierarchy of Needs. Another webinar offered is a presentation on strategies to manage workplace stress and maintain well-being. It also provides an overview of the different factors in the workplace that can cause stress.
Advanced Training Programs
These are professional programs available online to help pharmacists improve their skills and provide better care to patients. Participants can go at their own pace. One example of this type of program is "Test Your Knowledge: Immunization Delivery." It contains resource materials, learning reinforcement exercises, and an evaluation exercise. All of the activities are connected to different topics in immunization care.
Another such program is called "Keep Up!" It is a series of six training modules, each designed to be completed in 30 minutes.
Connect with Rx relief Today
If you are an experienced pharmacist looking for a new career opportunity, Rx relief can help you find a position that fits your skills and background. Rx relief is one of the best pharmacy recruiting firms in the business, with superior expertise and resources. We deliver personal attention throughout the entire job search process to our job candidates to ensure success. Give Rx relief a call today!