How Nutrition May Affect the Recovery of Patients Following Cardiac Surgery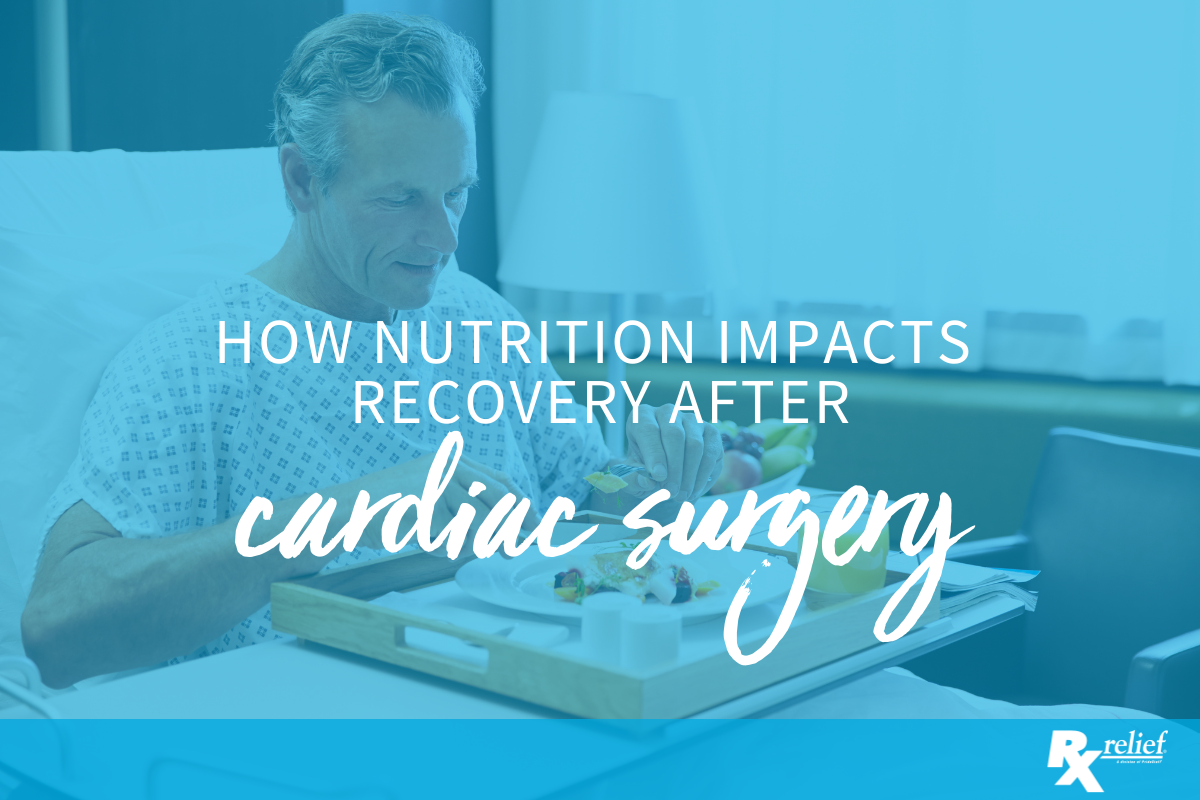 A recent study in Russia conducted by researchers at St. Petersburg State University examined the link between complications following cardiac surgery and poor nutrition.
The study showed that people with nutritional deficiencies were more likely to have complications following surgery. Researchers also learned that those who had valvular heart disease were more prone to complications from nutritional deficiencies.
Heart Failure and Malnutrition
Traditionally, little attention has been given to cardiac surgery patients' nutritional status and needs compared to patients in oncology, pediatrics, and gastroenterology. But cardiac failure can have a significant effect on a person's nutritional intake. One problem with cardiac failure is that it can lead to a tremendous loss of weight. Such a condition is called cardiac cachexia. The weight loss can be caused by several factors, including a low volume of blood being pumped from the heart and medications that reduce appetite.
But the cardiac cachexia may be camouflaged by swelling, making it look as if the patient is actually overweight, rather than suffering from malnutrition. According to the researchers, this makes it all the more important to develop a way of identifying this cardiac condition.
The researchers examined about 1,000 cardiac surgery patients over the course of eight years. The investigators gathered nutritional data prior to and after the surgery. They also looked at patients' muscle-to-fat ratios.
Using this information, they were able to determine that the greater a patient's nutritional deficit, the more likely he or she was to experience problems related to the surgery.
Screenings to Assess Nutrition
There are a number of different methods that have been developed to assess a person's nutritional situation. Still, none of them are set up specifically to monitor cardiac patients, according to the examiners. In their study, the investigators used a Malnutrition Universal Screening Tool (MUST) system, which enabled them to get a more accurate reading of a person's nutritional status.
According to the researchers, the MUST scale can easily be used during examinations at clinics, enabling healthcare personnel to evaluate a patient's nutritional status with more accuracy. If the evaluation reveals a deficiency, a physician can then do a more thorough assessment of the person's health and nutrition.
Work with Rx relief to Find Your Next Opportunity
If you are a pharmacist looking for your first job or a new career challenge, join one of the nation's leading pharmacist placement firms. Voted Best of Staffing by both clients and talent, Rx relief is a specialty staffing company providing supplemental pharmacy professionals for all pharmacy practice settings. As a member of our team, you'll enjoy a customized approach to your career needs as well as comprehensive benefits. Join our dynamic team, apply today!